1965 Ford Lotus Cortina MKI
Original RHD Mk1 example

Historic Racing Since 1990

2030 FIA Passport

Fresh FIA Engine

Silverstone Classic 2019 Entrant

Eligible Masters, Motor Racing Legends, CSCC Classic K, HRDC
MORE ABOUT THIS CLASSIC...
In Ford's collaboration with Lotus cars in 1963, the high-performance sports saloon Lotus Cortina was born. Lotus owner, Colin Chapman was first commissioned in 1961 by Ford to rebore a twin-cam version of the Ford Kent unit, giving it a whopping 1,558cc from its original 996.70 cc. Whilst in development Chapman was asked to fit the engine into 1,000 Ford saloons and the Ford Lotus Cortina was born.
While displaying a Ford supplied bodyshell the Lotus Cortina's mechanics and cosmetics were left to Lotus. Quickly becoming the dominate saloon car, the Lotus Cortina began racing for the Ford Factory throughout the 1960s and was driven by various starts such as racing legend Jim Clark, who won the 1964 British Saloon Car Championship with ease. By 1965 the Lotus Cortina was known as a highly competitive and race winning machine, greatly due to an increased reliability of its leaf spring rear end and hard front-end suspension.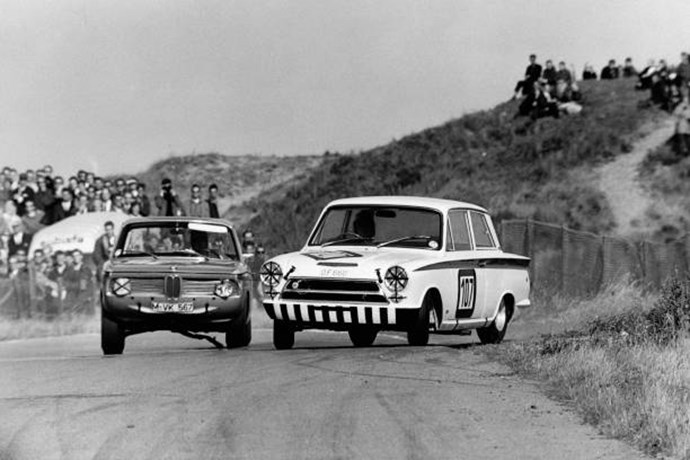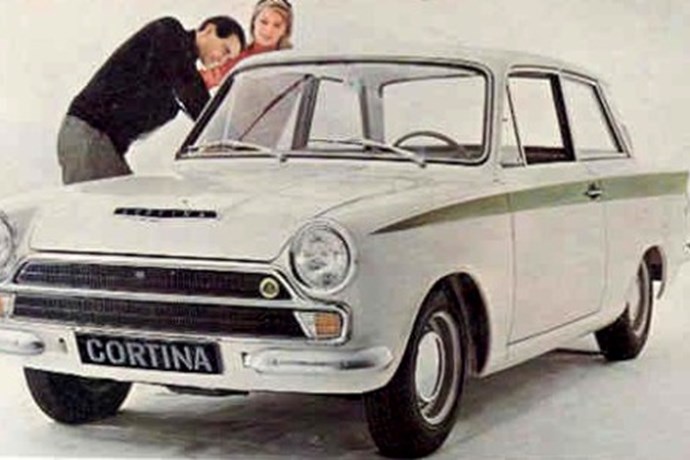 HISTORY | 1965 Ford Lotus Cortina
This stunning 1965 Ford Lotus Cortina is for sale by DM Historics. This fantastic example was built in August 1965 by the Dagenham Lotus factory, one of the only 3,306 MKI Lotus Cortina's to roll off the factory line between 1963-1966. Presented with the Lotus Cortina are past FIA Historic Vehicle Passport dated September 1990 and highlights the vehicle was restored 1989, accompanied by countless FIA photographs from the period.
Also accompanying the car is a more recent MSA Historic Technical Passport dated July 2008 for FIA class: CT8, period: F - 1962 to 1965. As well as engine dynamometer records showing the Lotus Cortina's maximum output at an impressive 162bhp.
Supplied with the car is a Lotus Cortina Register document confirming the MKI retains its original bodyshell and records highlight that in 1984 the car was fitted with aluminium doors, bonnet and boot lid for further rally preparation. 
In the beginning of this fabulous racer's life, the Ford Lotus Cortina was exported to New Zealand and spent several years seeing regular use from 1966 at the hands of well known Saloon racing driver, Roger Anderson. Continuing to live a well-traveled life, the racer made its way to Japan, Sweden and arriving in Holland in 1995, where it would start its official rally career. During its time in Holland the Lotus Cortina was run for several years in the Tulpenrallye. First held in 1949, the Tulpenrallye (translated: Tulip Rally) is one of the oldest Dutch rallies, now in its 66th year, entrants must strictly be pre-1971 vehicles. Though organised in the Netherlands, 2,500 kilometres of the competition is run outside the country touring through France and Belgium. 
Having now proved the Ford Cortina is a strong racing/rally contender, the car continued its career and was sold to a Mr Uiterwaal in 1999 to be raced as an A-frame mounted racer. After several years of successful racing in this fine example, it was time the Lotus Cortina moved on to its next circuit. From 2005 to 2009, the Ford Lotus Cortina was driven by father and son duo Mr Richard Lawson senior and Junior. The Lawson's raced at such tracks/events as Spa 6 Hour, Knockhill and Grand Prix De L'Age d'Or at Dijon. The car is supplied with numerous test track and lap charts from both Richard senior and Junior and highlights Martin Stretton Racing, Worcestershire as the company looking after this historic racer.
In 2016 the 1965 Lotus Cortina was sold by 4 Star Classics to a Mr Kenanbraba, Surrey who held onto the car for a couple of years until this beautiful historic racing machine arrived into the hands of rare and classic car racing enthusiasts, DM Historics.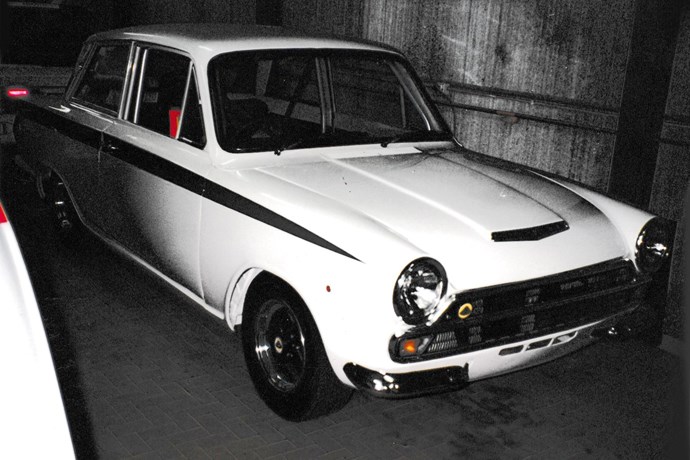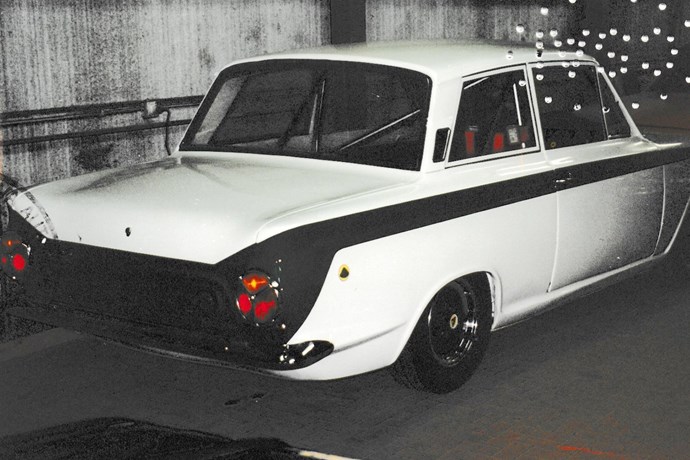 EXTERIOR | THE LOOK
The Lotus Cortina is finished in the factory iconic Lotus Ermine White and Sherwood green stripe. Retaining its original Lotus Cortina bodyshell, confirmed by Lotus Cortina Register. With years of recorded track use, understandably the body and paintwork have acquired the fetching competition scars. With this being said, the Cortina displays no major rusting and all bodywork is in great presentable condition.

COMPETITION SPEC
During its race preparation process with us, the Ford Lotus Cortina has been finished to the highest standard, meeting FIA requirements every step of the way. Presenting an all-round mechanically sound racer that benefits from:
- Full FIA approved engine rebuild
- Fully rebuilt straight cut close ratio gearbox
- Welded in Custom Cages 6 point roll cage 
- Bespoke wiring loom throughout
Featuring a competition-spec interior with a Cobra Evolution racing seat, 4-point racing harness and period Moto-Lita steering wheel. In typical lightweight racing practice, the second seat has been removed and replaced with a fully functioning fire extinguisher in the footwell.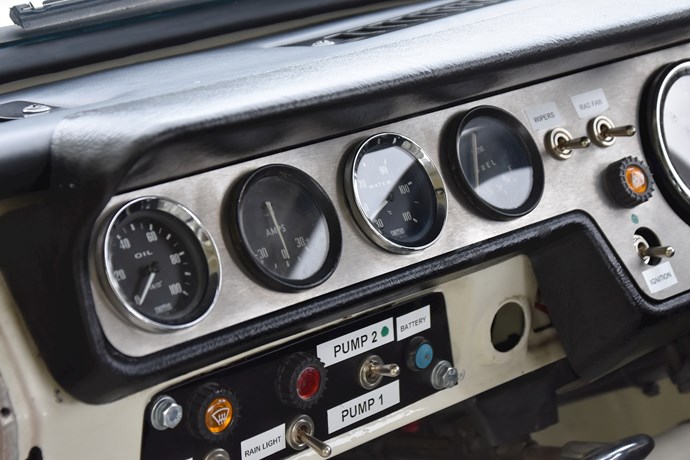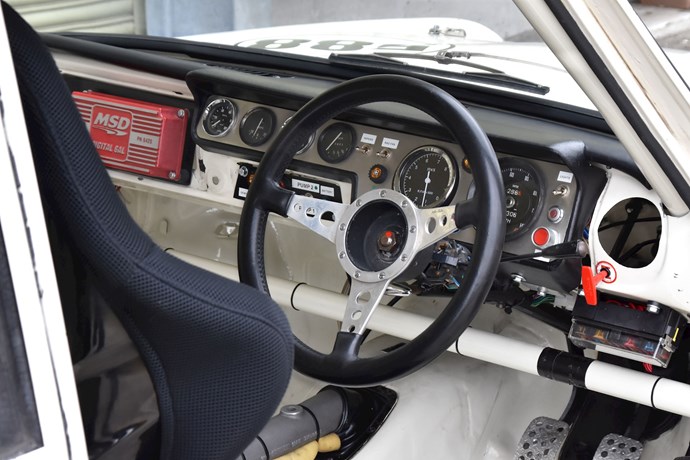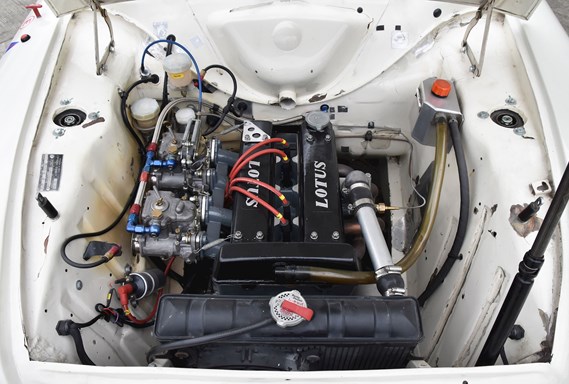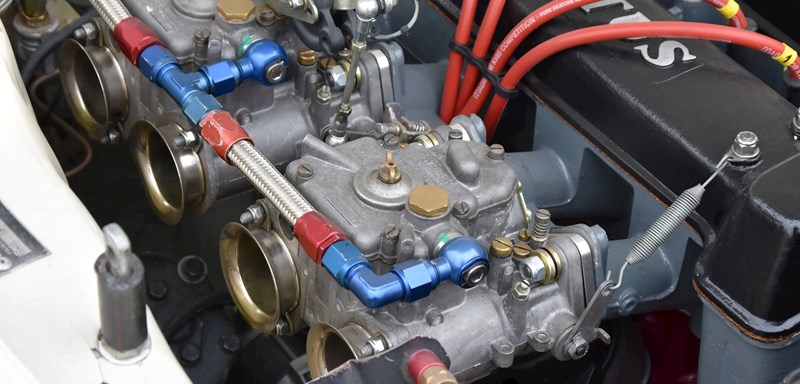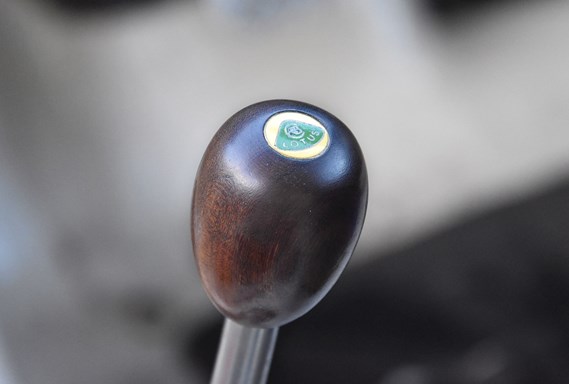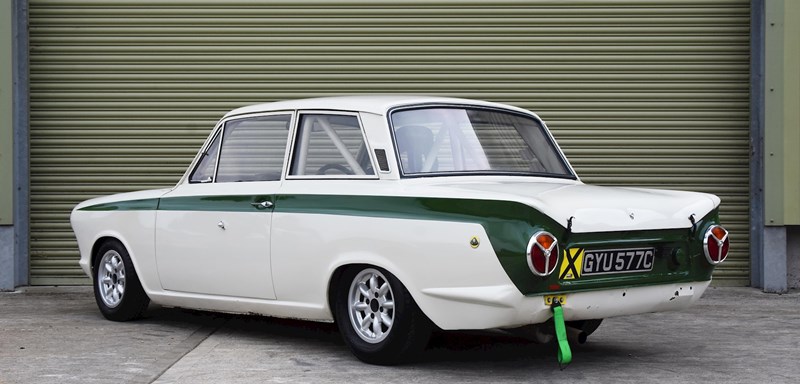 INTERESTED?
This 1965 Ford Lotus Cortina is for sale by DM Historics. If you are interested in owning this stunning race car, then please enquire by phone or email. We are more than happy to welcome any serious buyers to our premises to view the car in its current state and to view our facilities.