1951 Jaguar MK VII
1951 Jaguar MK VII
SOLD
Chassis 711931 is a first-year car being built on 31st December 1951 and dispatched to Brylaw Motors, Australia on 2nd January 1952. Originally specified to be a Q-car of sorts (or as Americans would call it: a sleeper) with a manual gearbox and finished in beautiful Gunmetal Grey with Red leather interior. After use as a personal car for approximately 45 years (during which the front was changed to the later MkVII M style), chassis 711931 found itself in Melbourne, it was painted white, and began use as a wedding car. For the next ten years it was used in Melbourne until being shipped to Sydney in around 2007, the car changed hands a year later where it came under ownership of Graham Deahl who drove and looked after the car as part of his fleet. Graham sold the car in 2015 to Martin Wilson of Tasmania, Martin subsequently had the engine fully rebuilt by Westbury Automotive Engineering at the cost of $10,500 AUS and continued to enjoy the car for the next two years before it was shipped back to the UK.
EXTERIOR
After purchasing the Mk VII, DM Historics immediately set about getting the car changed back to its Jaguar Heritage Certificate colour of Gunmetal Grey, greatly enhancing the car's stunning lines while transforming it back to deserved Q-car status. Therefore the paint and bodywork are in great condition with no rust on top or underneath, the steel chassis is very good with the necessary rust protection present.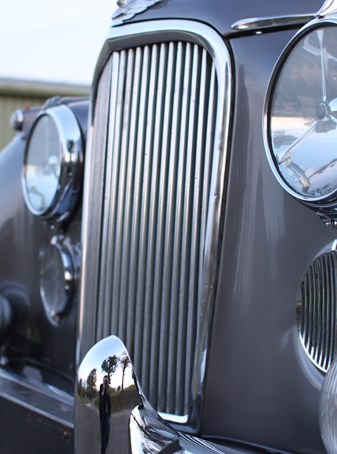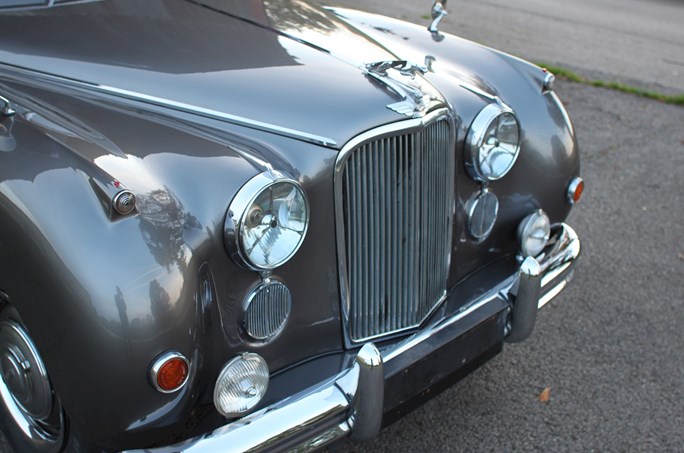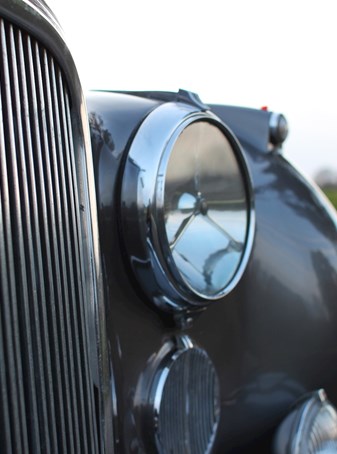 INTERIOR
The Red leather interior has worn very well over the years and now shows a delightful patina with no tears or holes, the red carpets are in great condition also. The hot Australian climate has luckily been kind to the burr walnut wood that surrounds the cabin, as it shows little to no cracking. It is clear to see that the appearance of the car has been very important to its owners and clients during its lifetime.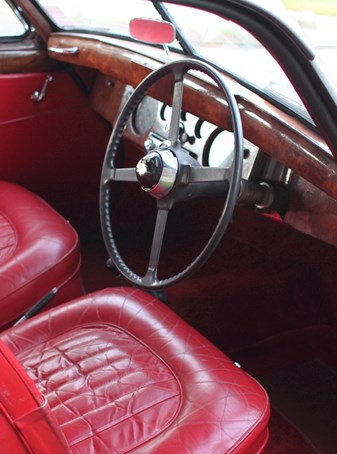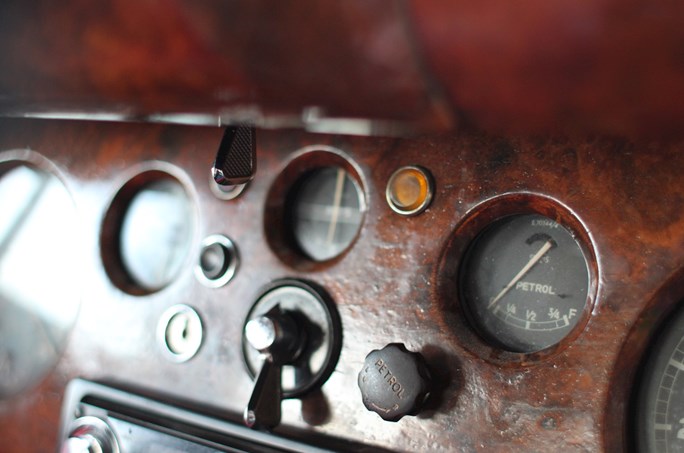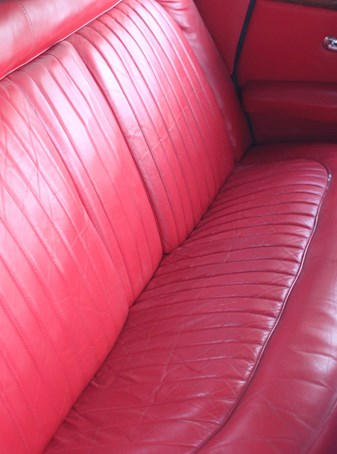 MECHANICALS
As expected, the car has been maintained fastidiously throughout its life, this coupled with its recent engine rebuild means today this Mk VII is fantastic to drive and ready to be thoroughly enjoyed. The 4-speed Moss gearbox shifts well into its gears with no unwanted noise; steering is surprisingly pleasant for a 65 year-old luxury saloon while the freshly rebuilt XK engine gives more than enough torque with great sporty characteristics.