1957 Hillman Minx Touring Saloon
1957 Hillman Minx Touring Saloon - Goodwood Eligible
HIGHLIGHTS
- Home market original right hand drive Hillman Minx 
- Believed to be the only racing Hillman Minx 
- Goodwood Regular since 2006 competing in both Goodwood Revival and Goodwood Members Meeting
ORIGIN | HILLMAN MINX
The name Minx made its first appearance by the Rootes Group company in the early 1930's as a mid-sized family car, sold in four-door saloon/estate 1496-cc forms. Several generations later the Series' range burst onto the scene, proving that the Coventry based firm could make a popular, affordable, reliable yet modern-looking family cars. Sold in two variants; 'Special' and 'De Luxe', which came at the perfect time for families looking to satisfy the post-war appetite for travel.
The mid-1950's Series' range ditched the pre-war days of the old side-valve engines in favour of a new 1390cc overhead-valve power unit, later developing into an increased 1494cc and even great performance of the 1725cc option.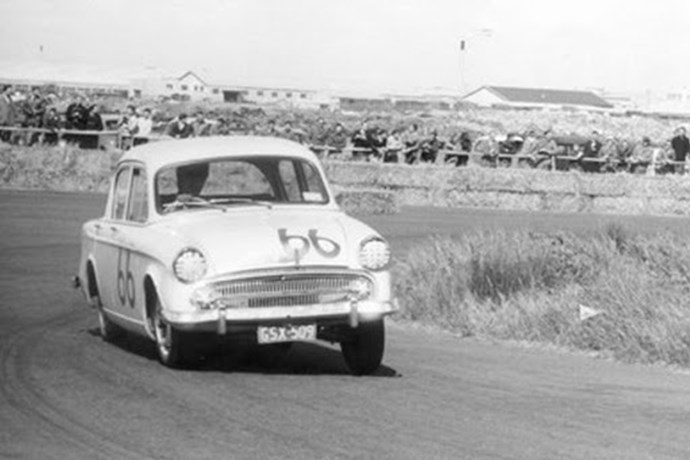 HISTORY | 1957 HILLMAN MINX TOURING SALOON
This unique 1957 Hillman Minx series 1, is believed to have been given the Alexander Conversion treatment in mid-1960, supplied by the sports automotive specialists who had built up quite a reputation in developing performance engine and suspension conversions for practically every available car in the late fifties and early sixties - Alexander Engineering Co. Little did the owner of the time know, this first performance conversion would be the start of this little 50's Saloon racing career.
Echoing the engineering brilliance of the original Alexander cars, this Minx officially kicked off its racing transformation in 2006, undergoing full race preparation by a renowned historic racing specialist, based out of South East England, completing the Minx to the extensively modified and uprated competitive level.

Having remained well looked after by its owner of the time, since 2002, the Minx started its restoration on a strong note as the very original chassis proved to be all-around solid. Part of its racing transformation, this example was fitted with the far superior 1725cc Sunbeam Rapier engine, a common instalment found in a variety of Rootes Group products of the time. The Hillman Minx retained its period Alexander Engineering carburettors and manifold set-up and once complete, the racers potential became clear which saw its entry into 2006 Goodwood Revival Meeting, taking part in the St Mary's Trophy and taking a respectable 7th in the events two-part race for 1950 – 1960 touring cars.
Following the Minx's Goodwood debut, this little racer was used sparingly until it was recorded in 2010 treated to further race preparation, commissioned for the iconic upcoming racing series, Masters Historic Racing, set to take part in the "Oldies but Goldies" series. Leading up to this event, it is understood the Minx was tried and tested on Silverstone's GP circuit in June 2010, operating like clockwork providing an equally competitive power and handling balance.
The Minx entered into the ownership of another historic racing enthusiast in 2012, with the intention of entering the 50's competitor into in the HRDC Touring Greats Series. It is outlined in the accompanying history file, prior to sale, the Minx had been treated to several racing up-keep projects which saw the car fitted with a high torque starter motor, full rebuild to the original rear axle uprated with Rae Davis racing, upgrade braking featuring Greenstuff Pads and Ferodo competition linings. Continuing this level of maintenance, the owner of the time proceeded with an engine rebuild actioned in April the same year of purchase. It is believed at this time engine was changed from the 1725cc to a reduced 1598cc, as it was discovered the larger cc was actually restricting the overall performance of the racer.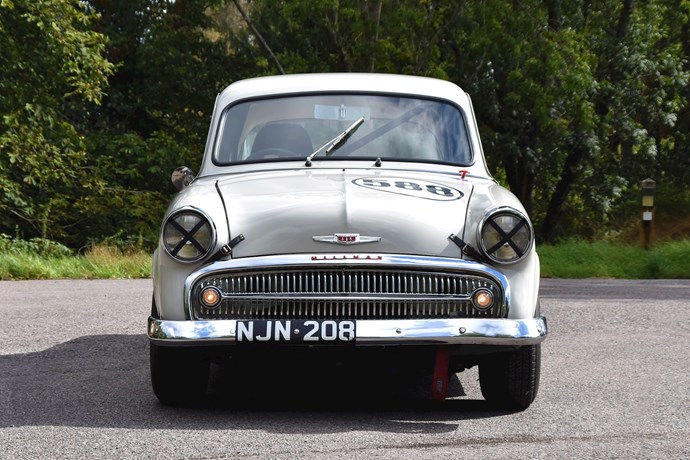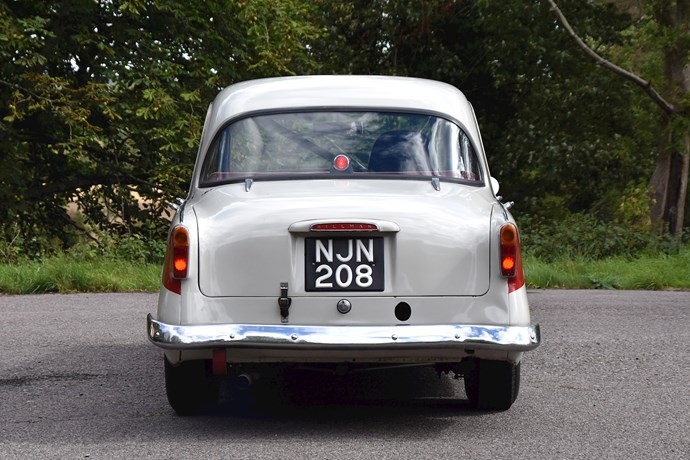 For the next 3 years, this special Hillman Minx became well known in the HRDC circles, consistently recorded in the HRDC 'Top 10' runners for each season. An extreme competitor, taking home several class wins in the process, the Minx was often seen beating the competing Sunbeam Rapiers, fitted with notably larger and more powerful engines, furthermore cementing in place the cars true competitive level.
More recent years have seen the Minx raced in several season series' such as 2015 Goodwood Member Meeting – Sopwith Cup finishing 6th and running again in 2018 at Revival in the Jack Sears Memorial Trophy - a one-of-a-kind example eligible for the most prestigious racings series'.
This Series 1 example is supplied with a well-documented history file featuring an original 'Owner's Handbook', copies of Alexander Engineering Co. order confirmations, countless parts invoices, race times and rolling road reports outlining the Minx to be regularly recording power in excessive of 100 bhp.
HILLMAN MINX | EXTERIOR: BODYWORK & PAINT
Having regularly competed at the hands of different drivers for over 10 years, the Hillman Minx is seen in brilliant condition. The White paintwork and Red decal remain in a highly presentable state boasting minor yet charming track use damage.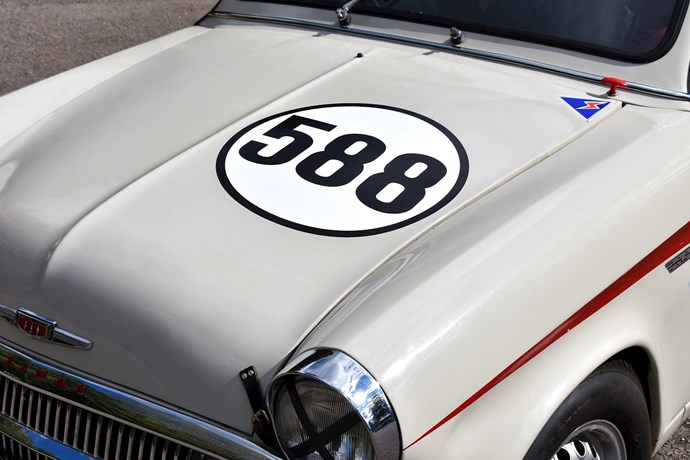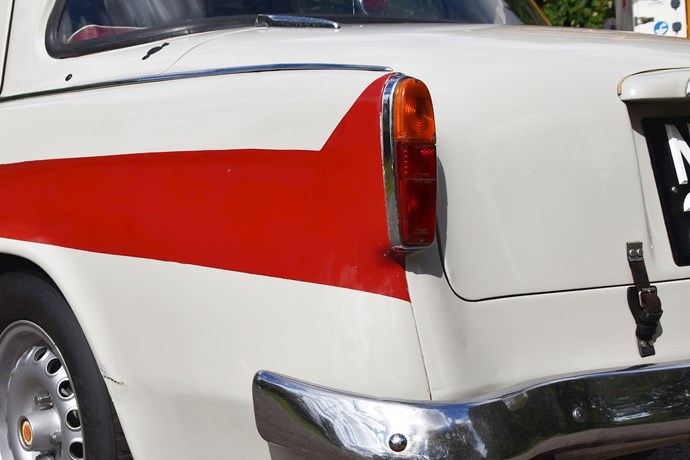 HILLMAN MINX | EXTERIOR: BRIGHTWORK & TRIM
All brightwork is present and boasts a racing shine, with pitting and blemishes visible as expected from a regularly campaigned classic. Further racing improvements have also be fitted to the Minx such as leather bonnet/boot safety straps and external fire extinguisher.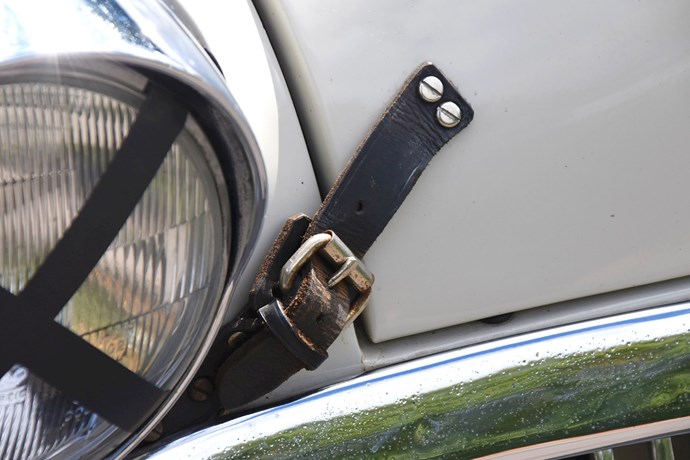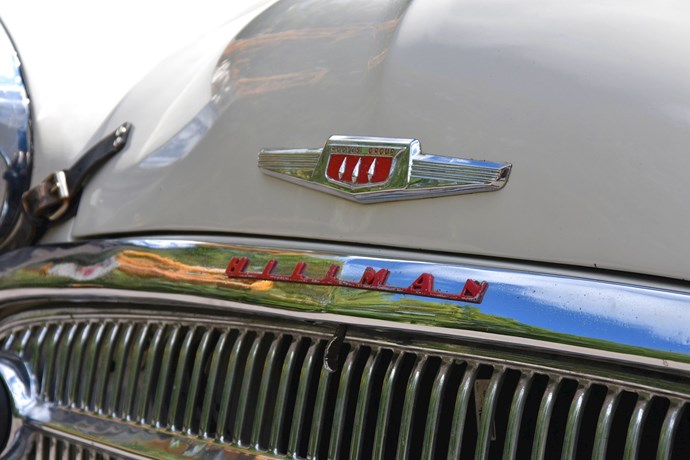 HILLMAN MINX | INTERIOR: THE CABIN
Today the transformed original road to track racing cabin is notably simplistic in the aesthetic, ensuring no distractions from the driver's focus and the finish line. Fitted with a Ridgard racing seat and Luke six-point harness, the Hillman retains its period door cards, passenger and rear seating finished in Red vinyl with White piping. The classic looking dash has been given the race treatment boasting an instrument pod with rev counter, fully functional gauges and switches and track-spec plumbed-in fire extinguisher.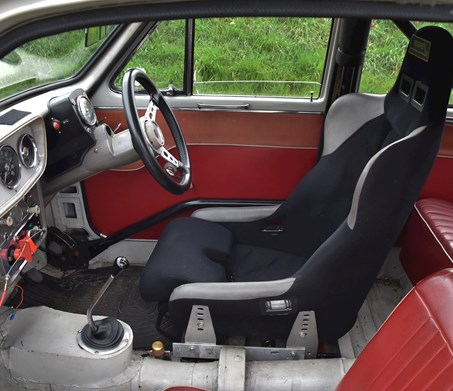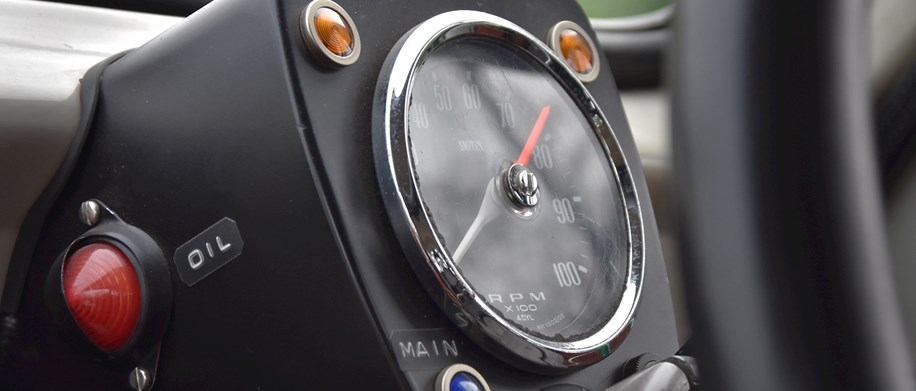 HILLMAN MINX | MECHANICALS
A proven competitive racing example as a result of consistent performance maintenance ensuring the rebuilt 1598cc engine with Holbay cylinder head and camshaft are performing to the highest standard. Paired with several upgrades such as uprated lightweight alloy flywheel, competition clutch and high torque starter motor, the Minx sits comfortably at home on the track.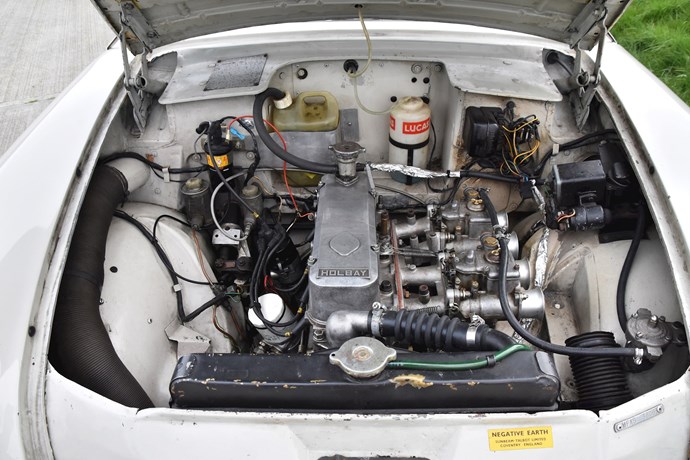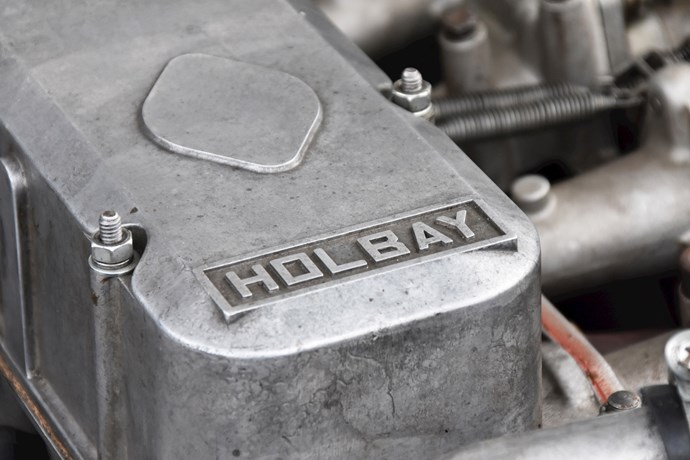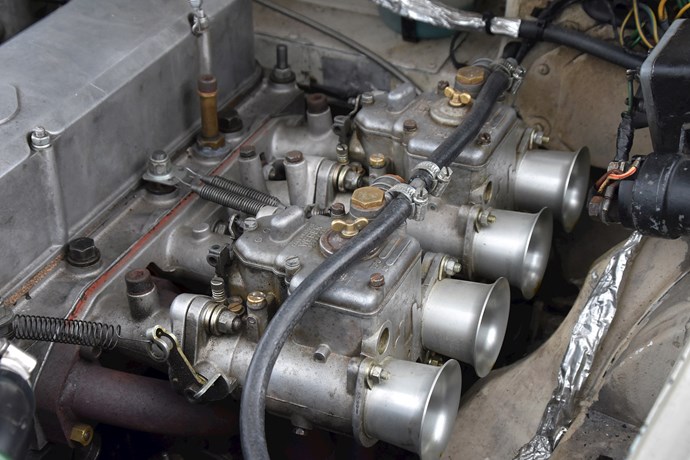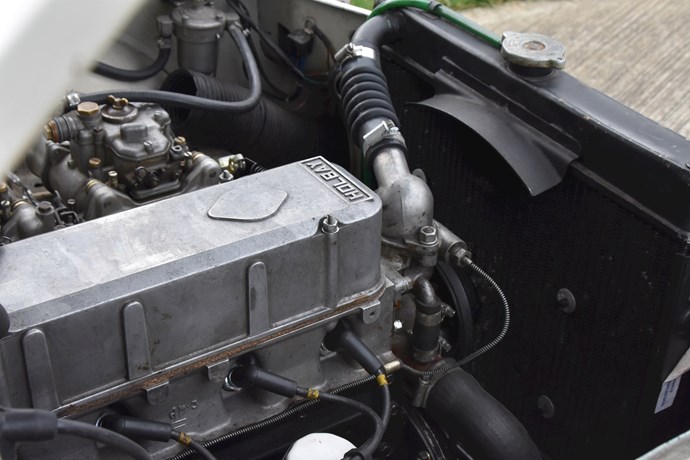 INTERESTED?
If you are interested in taking up this rare opportunity to own and race a truly unique Hillman Minx, that not only has extensive race history but could also help you to get through that pearly white Goodwood track entrance, then please enquire by phone or email. We are more than happy to welcome any serious buyers to our premises to view the car in its current state and to view our facilities.