1959 Jaguar Mk1 Goodwood Racer
NOW SOLD
ENQUIRE ABOUT SOURCING ANOTHER EXAMPLE
HIGHLIGHTS
- Original Jaguar 'Mark I' RHD example
- Qualified on pole position at the 2002 Goodwood Revival, St Mary's Trophy
- Driven by 3 times British Touring Car Champion Win Percy at Goodwood twice
- Accompanied by current FIA Historic Technical Passport valid until 31.12.2026
- Eligible for Historic Sports Car Club, HRDC, Classic Sports Car Club
- Eligible for the prestigious racing events including Goodwood Revival, Le Mans Classic and Spa Six Hours
ORIGIN | JAGUAR MK 1
While officially never called 'Mk1', this 50's Jaguar model spearheaded the iconic British company into the ever-growing small luxury car market of the time. This British sports saloon ran in production between 1955 – 1959, officially called the "Jaguar 2.4 Litre and 3.4 Litre", not Jaguar's finest model naming, however, this didn't stop the later affectionately named Mk1 from becoming a piece of influential engineering that helped shape the company's future.
Factory supplied with the bulletproof 2.4 litre XK120's twin-cam straight 6, providing 112 bhp, an impressive figure of the time, Jaguar introduced a more powerful version in 1957, the 3.4 L, boosting performance to a sporty 210 bhp, pushing the 0-60 from 11.2 seconds to a spritely 9.1 seconds. These great powered 3.4 saloons were quickly made prime contenders for the track.
A natural track car, the Mk1 came to dominate saloon car racing of the era, competing successfully in countless rallies, touring champions and saloon racing, with notable masters behind the wheel from the likes of Stirling Moss, Mike Hawthorn, Tommy Sopwith and Roy Salvadori.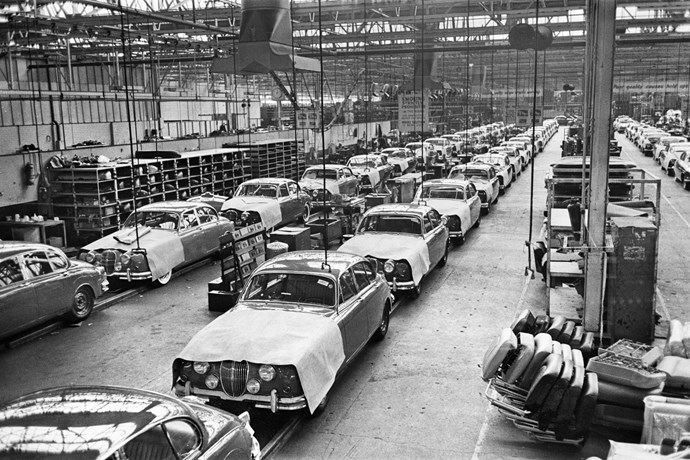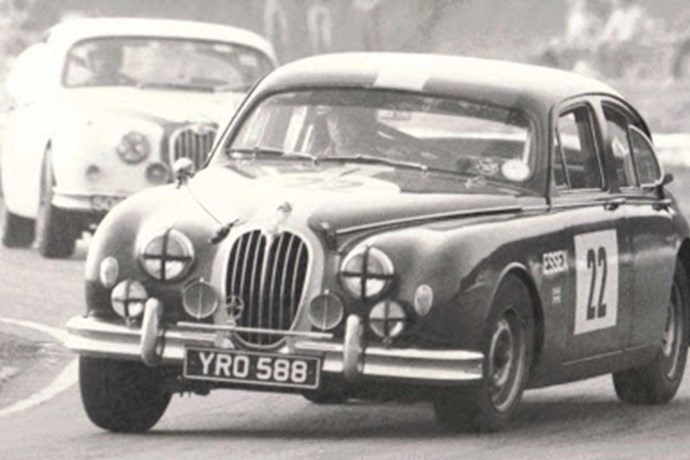 HISTORY | 1959 JAGUAR MK1 FIA SALOON
First prepared for the track in 1990 by a wealthy businessman and owner of the time, the Mk1 was treated to a full no expense spared race conversion finishing the Jaguar to a highly competitive level, seen in a classic British Racing Green over Red. The businessman proceeded to campaign the example for several years with some success. It was in 2002 the Mk1 earned celebrity status, residing in the ownership of historic driver Leo Voyazides, the controls were handed to no other than touring car icon, Win Percy, who joined forces with Voyazides to campaign the Mk1 at Goodwood Revival 2002 and placing the Jag on pole.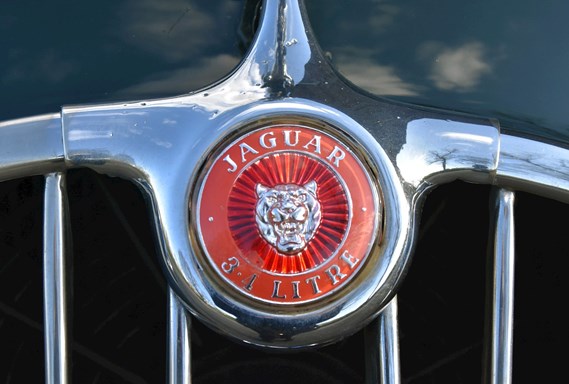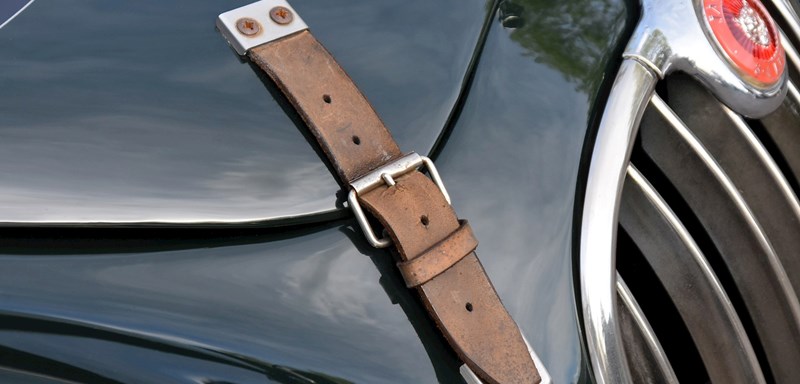 HISTORY | WIN PERCY
Considered to have had a late start to racing, officially starting his race career at the age 31, Win Percy did not let this affect this ability to compete with the best of the "youngsters" and become a highly successful touring driver, a multiple champion and frontrunner in Group C. Notorious Jaguar enthusiast, who throughout his career was regularly spotted behind the wheel of a range of racing models from the XJS, XJ220 supercars and debuting at Le Mans 24 Hour in a TWR XJR-6 in 1986.
Unfortunately, 2003 saw Percy suffer a tragic medical error, ironically not on the track. Having escaped any great injury across the span of his 28-year career, which included a horrifying 200mph crash at Le Mans, Win Percy was hospitalised having put his back out in the garden, due to medical complications, was later informed he'd never walk again. With a powerful will to win, Percy found a way to getting back to what he loves.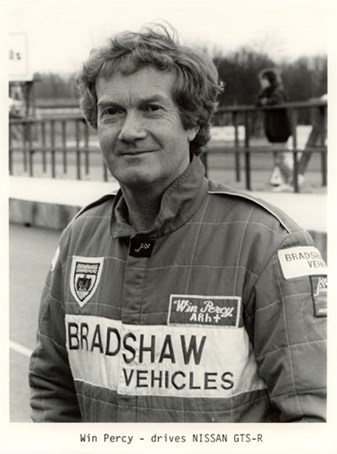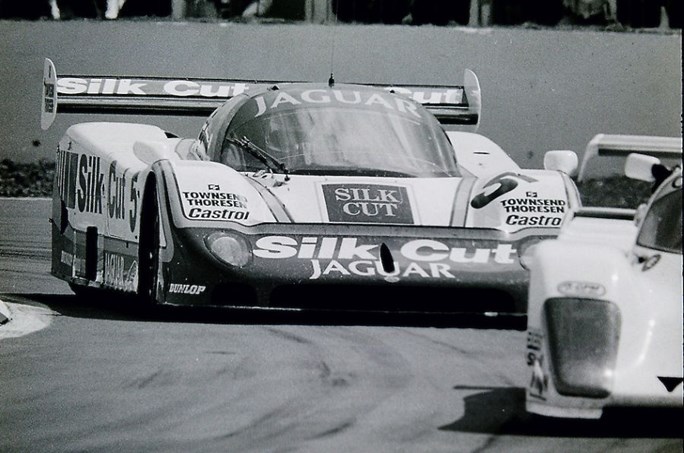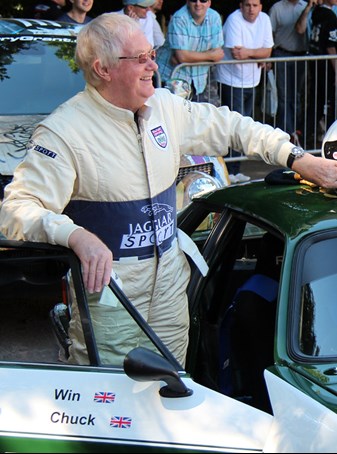 HISTORY | CONTINUED
Following the news of Percy's disability, Voyazides and HRDC Founder and Race Director, Julius Thurgood, launched the 'Top Hat Win Percy Fund', a campaign raising money to custom fit hand controls to our Jaguar Mk1, putting Percy back on the track in the lead up to the 2004 Goodwood Revival - St Mary's Trophy. Having tested the set up rigorously prior to the race, unfortunately, Win Percy was unable to compete, retiring the car during a practice session. 

The straight 6 Saloon was later purchased by an avid historic enthusiast and racing veteran in 2014, who proceed to remove the previously installed hand controls and commissioned the Mk1 to further race reconditioning readying the example for the track once again, further improving the competitive nature and helping the racer to see several wins in its class across Europe in the Jaguar Heritage Challenge.
In 2016 the Jaguar Mk1 obtained FIA papers granting the owner entrance to compete this celebrity Saloon in the 2018 Le Mans Classic. Retaining its papers today, valid until 2026, this approved racer is well known in Jaguar and Touring car circles, across the last 5 years having competed in countless events across Europe and the UK which include AVD Oldtimer GP Germany, Spa Six Hours, JEC Norman Dewis Trophy, HSCC Donnington Historic Festival and Silverstone Historic GP.
Today the Mk1 boasts a rare opportunity to own a stunning late 50's example with a proven competitive track record and welcome at the most prestigious motoring sports events. The racer is accompanied by an impressive history outlining Win Percy's involvement, countless race reports and numerous works invoices which including a detailed spec sheet of the featured Rob Beere engine racing rebuild.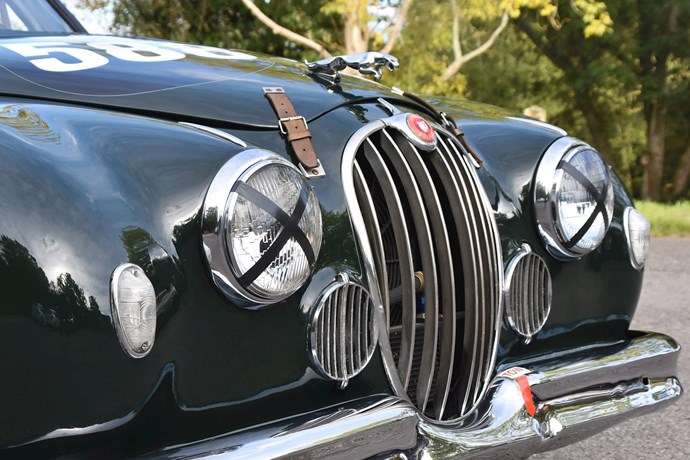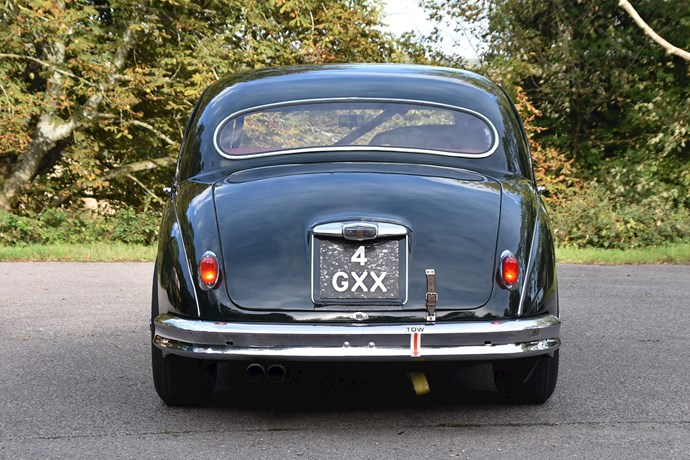 FIA JAGUAR MK1 | EXTERIOR: PAINT
The racing saloons paint, finished in a classic British Racing Green, remains in a highly presentable condition for a well-tracked veteran, highlighting a high level of continuous and careful maintenance. The Mk 1 also proudly wears a number of previous event badges which include HSCC and Silverstone Jaguar Classic Challenges, outlining its past accomplishments.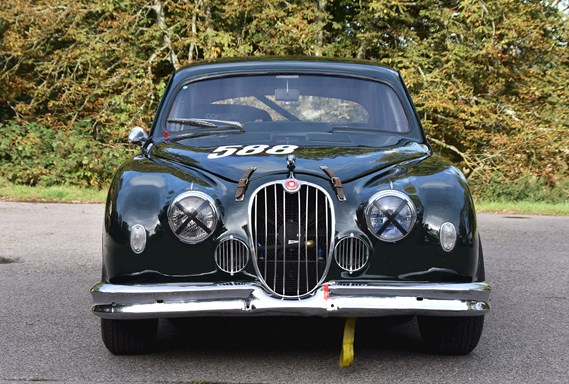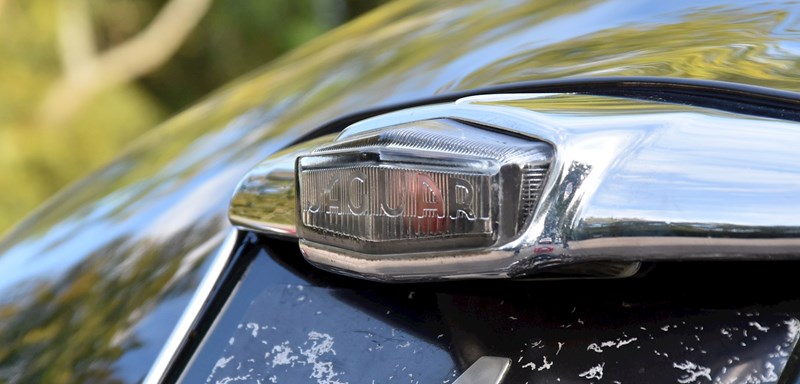 FIA JAGUAR MK1 | EXTERIOR: BRIGHTWORK
While displaying minor pitting, expected from a regularly campaigned racer, the Jaguar's exterior brightwork retains a deep and eye-catching shine, which when paired with the BRG contrasts beautifully, making this late 50's classic hard to miss on the track.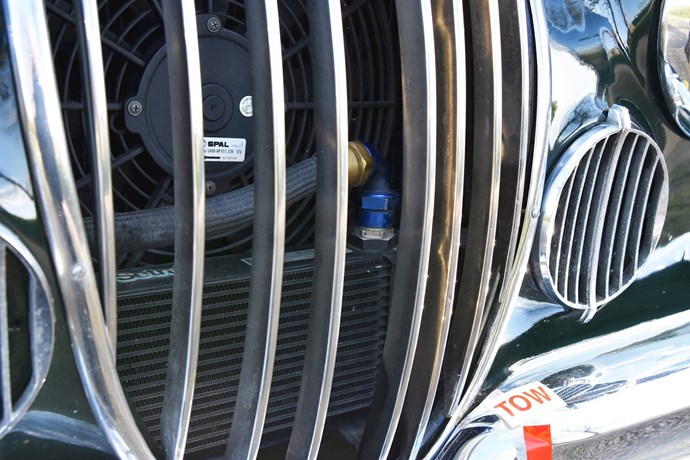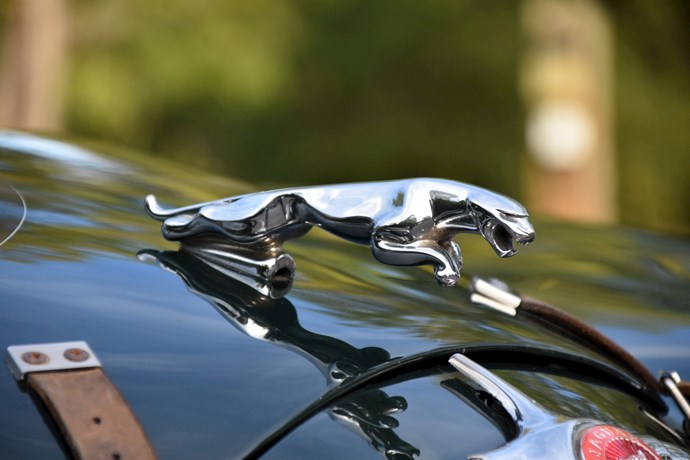 JAGUAR MK1 | INTERIOR: TRIM & INSTRUMENTS
Sat securely behind the wheel of this touring icon in a Corbeau racing seat pinned in by a Sparco 6-point harness, all of which holds valid FIA dates, you are surrounded by heritage correct Red trim and period-correct wood veneered dash and fascia. Over your shoulder, you'll find a period bench seat and plumbed in fire extinguisher. All dials and gauges remain in full working order with no major signs of misting, the switches feature a charming patina, further adding the classic elegance of this classic racers.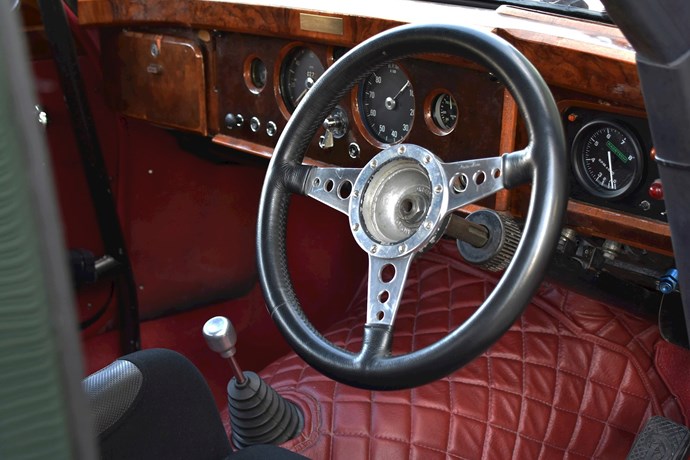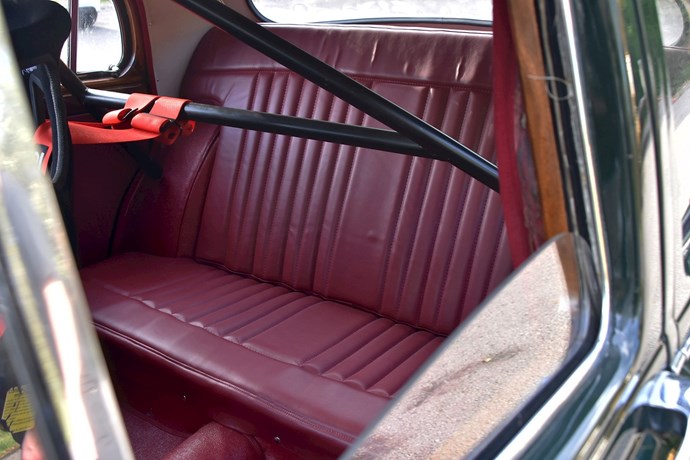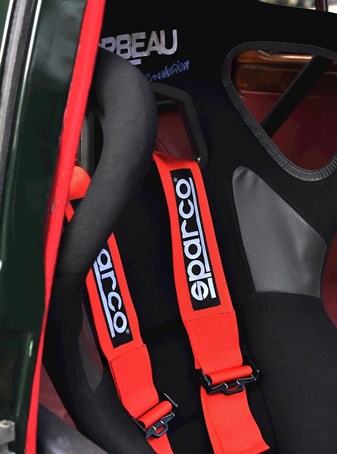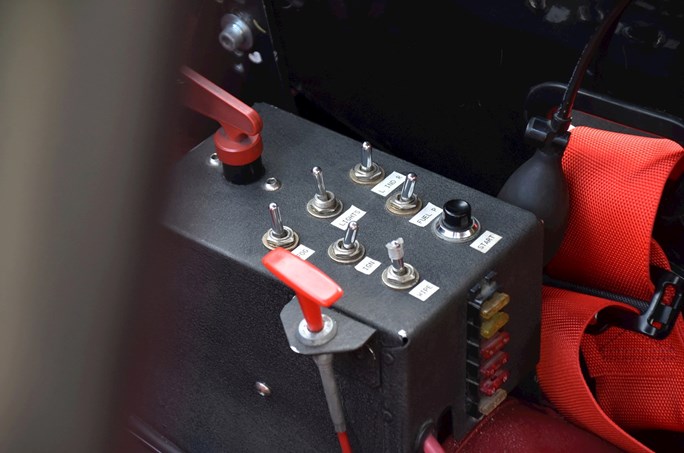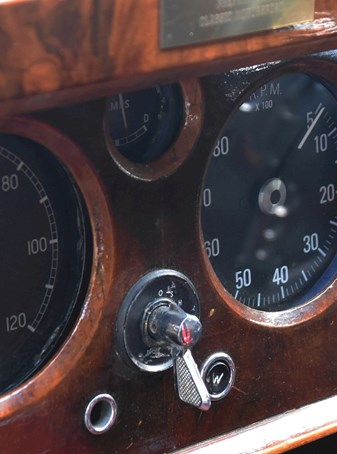 FIA JAGUAR MK1 | MECHANICALS
The Mk1 boasts an impressive and highly competitive set-up, believed to be producing up to 300 bhp supplied by its recently race rebuilt Rob Beere 3.4L engine. Paired with a straight cut close-ratio gearbox, competition clutch and uprated braking for maximum performance and exceptional handling, offering precise power all within FIA compliance.