1959 Land Rover Series 2 SWB
ORIGINS | LAND ROVER SERIES 2
The Land Rover Series 1, 2 & 3, more affectionately known as Series Land Rovers, built by the Wilks brothers, initially set out to satisfy the demand for a rugged four-wheel-drive utility vehicle supplied to the agricultural community. With the intention to only be a short-term and low scale production 4X4, the Land Rover became a runaway success after the Series 1 release in 1948 taking the Wilks brothers by surprise.
A rough and ready automobile, with its simplistic construction, took the 4x4 market by storm, later seeing the second series enter its run from 1958 to 1961, the first model to receive attention from Rover's styling department, producing a more attractive curvaceous body, over its predecessor boxy corners.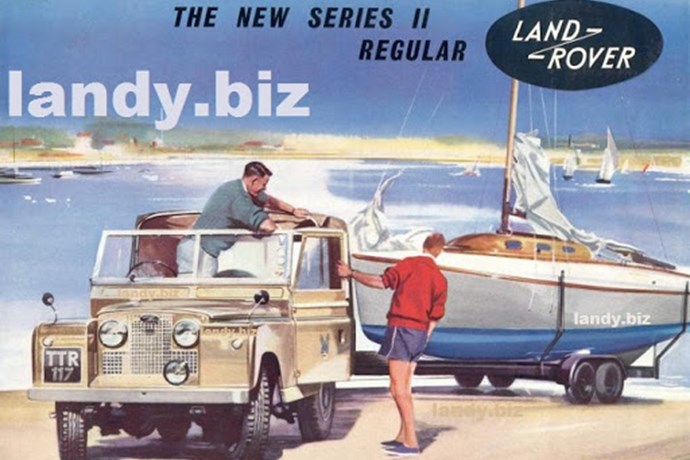 The Series 2 was available in two variants a 88" (SWB) chassis length and 109" (LWB), the 4x4 was also fitted with more powerful 2,250cc petrol engine over the original 1,500cc, a hugely reliable improvement which was known for its smooth "sewing machine" running.
Retaining all the elements that made the Series Land Rovers great, the Series 2 was never built for refinement and performance; it was designed to help the worlds toughest trades; farmers, construction workers and the military, complete every difficult task that would be thrown their way.

HISTORY | 1959 LAND ROVER SERIES 2 SWB
Nestled away in our Kent countryside-based facility is this iconic '59 Land Rover Series 2, an exceptional early SWB example, finished in a heritage Bronze Green with a Tan canvas load space cover, also featuring rare front panel headlights, over the common wing positioning.
Is it understood this highly desirable 4x4 pick-up was treated to a full rebuild, completing in Circa.2016, we are told the vehicle stripped of its running and auxiliary components, leaving just the original chassis. Following repairs and the Land Rover was rebuilt with a selection of new and reconditioned parts. Following its restoration, the Land Rover has been treated to true enthusiast upkeep, being only dry and garage stored.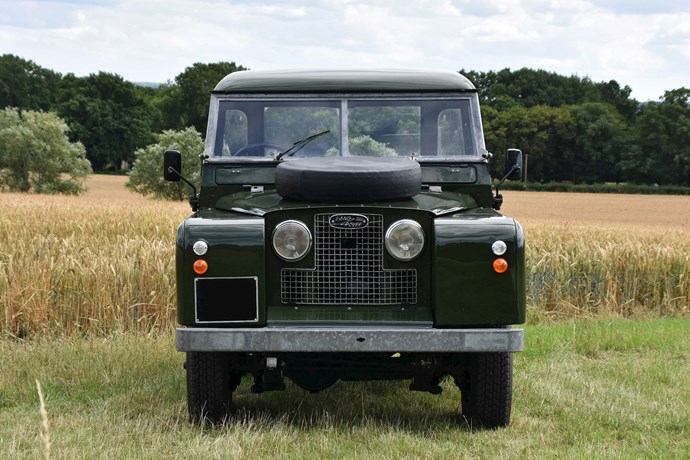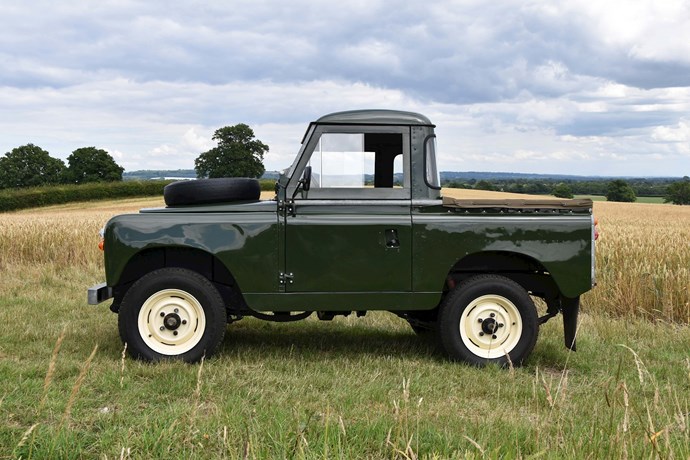 While the example is missing its documented history, the condition of this Series 2 exceeds the commonly seen used and abused examples seen in the market today.
In more recent years and since arriving to DM Historics, the Land Rover has been treated to continued upkeep and maintenance work with invoicing exceeding £4,000. Latest most notable work includes:
- New front leaf springs
- New drum brakes and shoes
- Retrim of cabin roof liner
- Correctly undersealing past repairs
Today the Series 2 is seen in fabulous condition featuring some minor yet charming patina, paired with a well presented interior and engine bay. It is safe to say the Land Rover presents better than period bodywork, a direct result of careful maintenance over the years since its rebuild.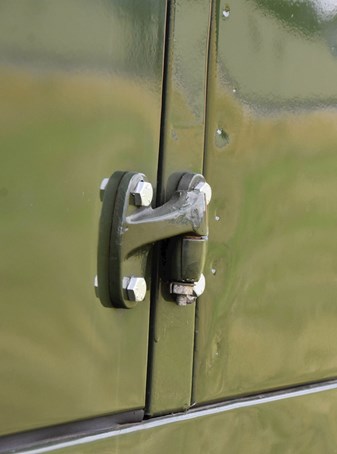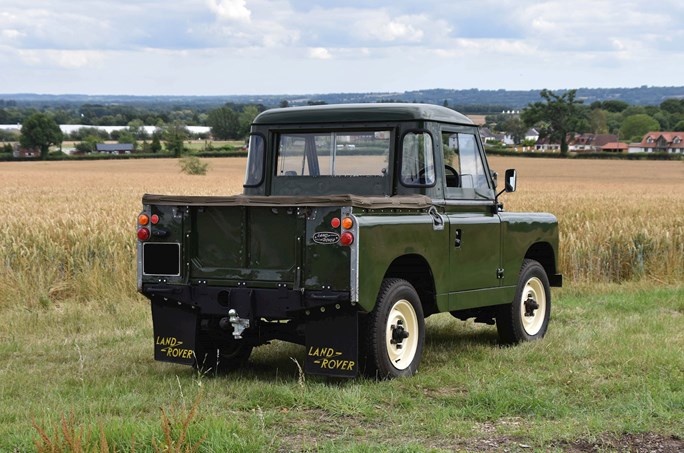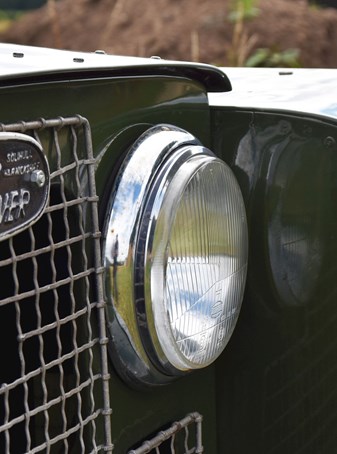 LAND ROVER | EXTERIOR: PAINT & BODYWORK
The paint and bodywork remain in great condition due to its recent year's restoration, having been stripped down and finished in Land Rover Bronze Green, the bodywork boasts smart and better than period panel alignment and shut lines.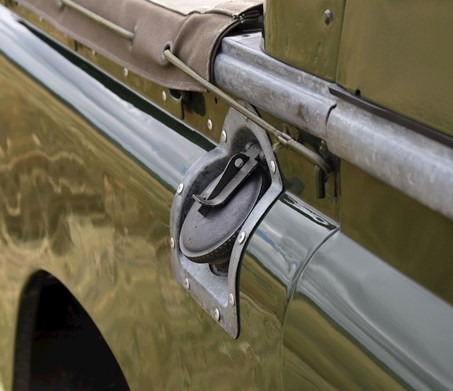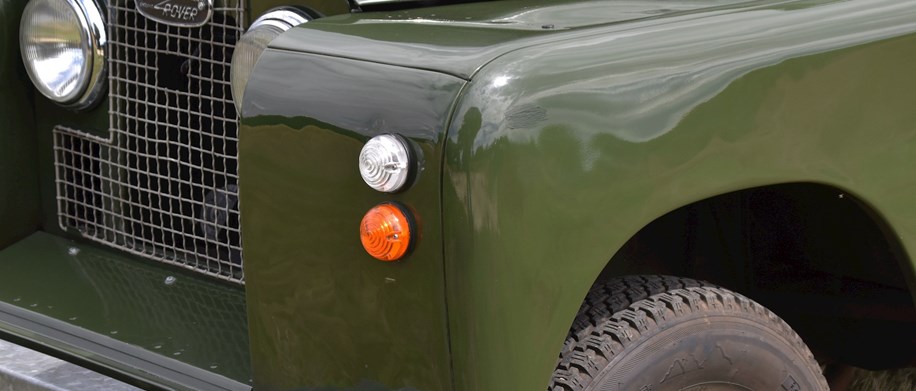 LAND ROVER | EXTERIOR: WHEELS
During its rebuild, the period-correct wheels were powdered coated and finished in Land Rover Limestone, today seen in exceptional condition, beautifully finishing the exterior of the car. The Series 2 also features Land Rover-badged mud flaps at the rear to tie together the overall look.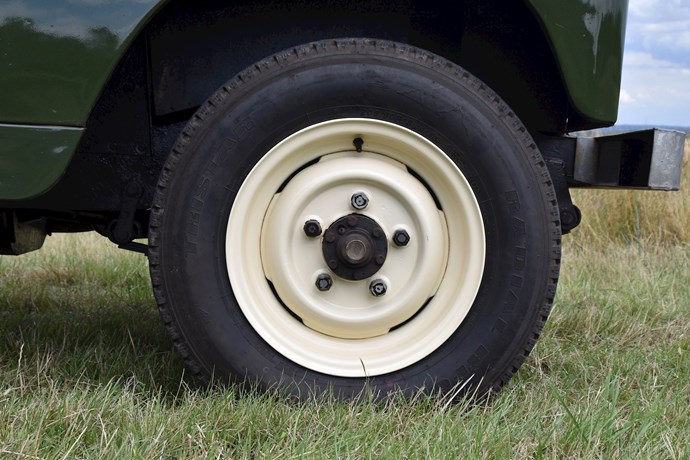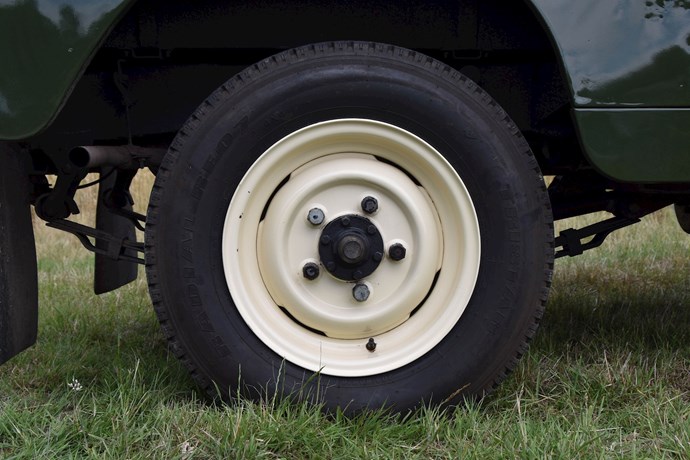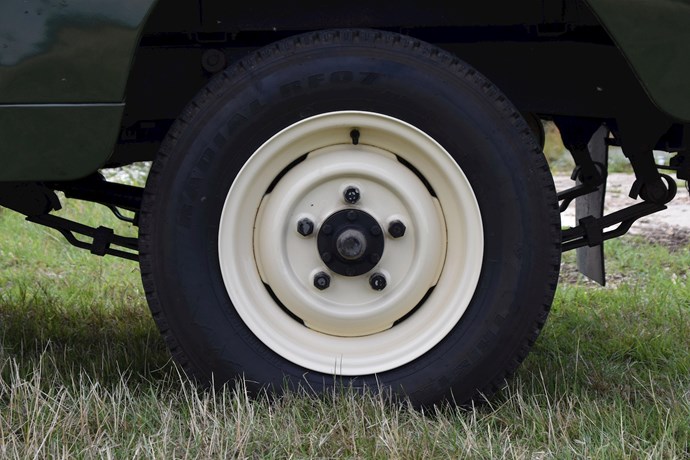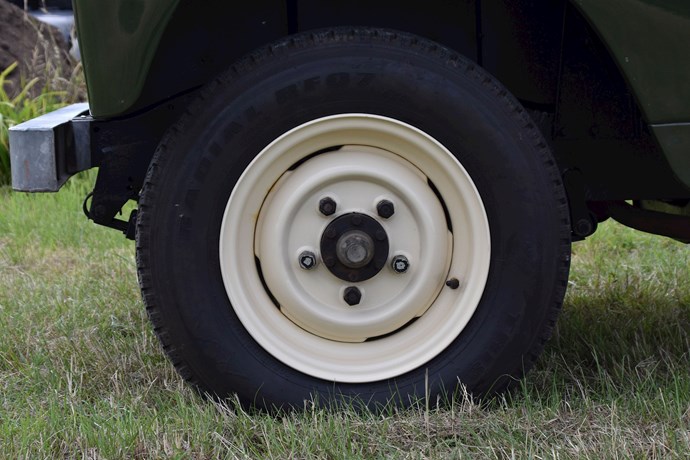 LAND ROVER | INTERIOR: CABIN
This rugged 4x4 offers a smart interior, with its well-kept traditional bench seats, body-coloured painted dash fronts and brand-new trimmed headlining, you are treated to a simplistic yet homey driving environment as the car prepares to take on all terrains.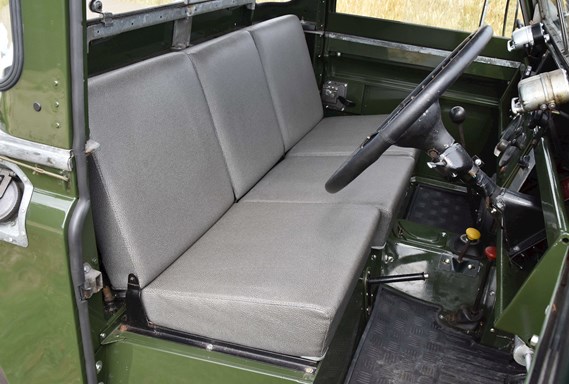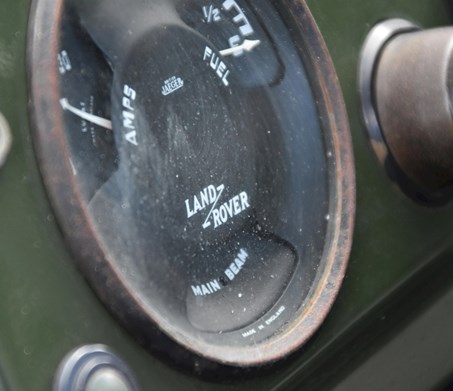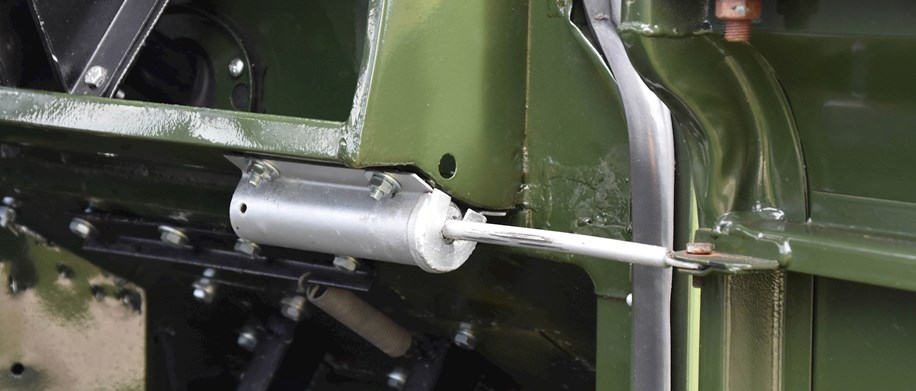 LAND ROVER | MECHANICALS
Like the rest of the Series 2, the mechanicals follows suit in holding up to a high standard of this motoring icon. The 2.25 petrol engine remains smooth, stacking up to the "sewing machine" stereotype. Believed to a genuine low mileage example, with just 65,500 on the clock, highlighted by the overall condition of the car. The gearbox offers a clean and genuine experience of handling a classic 1960's all-terrain vehicle.
The underneath continues to impress with a clean and neatly undersealed chassis and floorplan. Since being treated to further DM Historic maintenance, the Land Rover continues to operate as a highly reliable classic.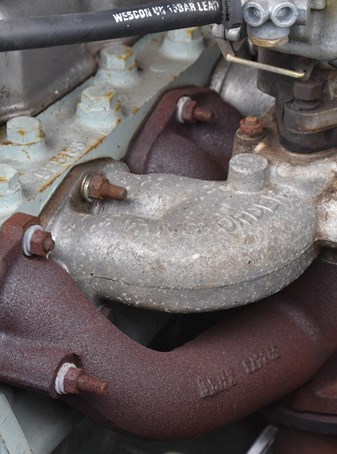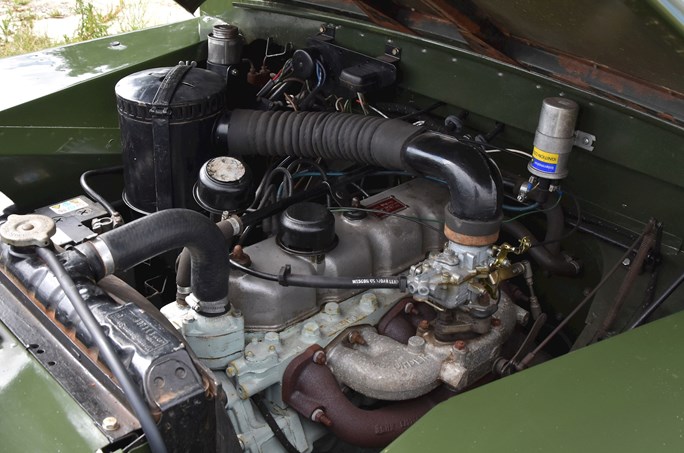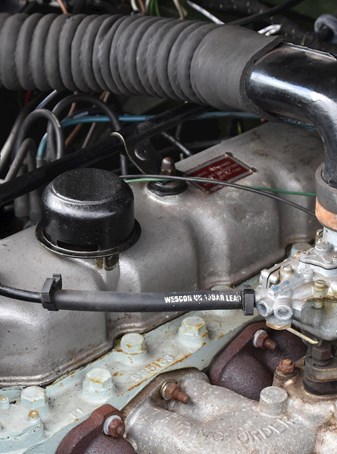 INTERESTED?
A healthy example, suitable for collectors and enthusiast alike, a piece of classic 4x4 motoring history which we are happy to welcome all serious buyers to view this iconic machine that set the standard for future Land Rover models, at our Kent premises. Enquire today by phone +44 (0) 1732 440 494 or email sales@dmhistorics.com.