1968 Alfa Romeo 1750 GTV S1
1968 Alfa Romeo 1750 GTV S1
NOW SOLD
This GTV was originally found by its UK owner for sale at an Australian classic car dealer. The car had been previously restored, maintained and upgraded where possible with high-quality Alfaholics and Classic Alfa parts, this can be seen from the numerous receipts from both companies. Upgrades include the fantastic Alfaholics 4-pot brake kit, Alfaholics fast-road suspension kit and 15" GTA wheels. The car also had previously been upgraded with a 2-litre version of the original engine. Once imported in mid-2014, the UK owner set about putting the 1750 engine back into the car, the 1750 engine was subsequently rebuilt by Bianco Auto Developments to fast-road specification and installed. Since then only 1500 miles have been completed, and many details on the car have continued to be improved with Alfaholics parts.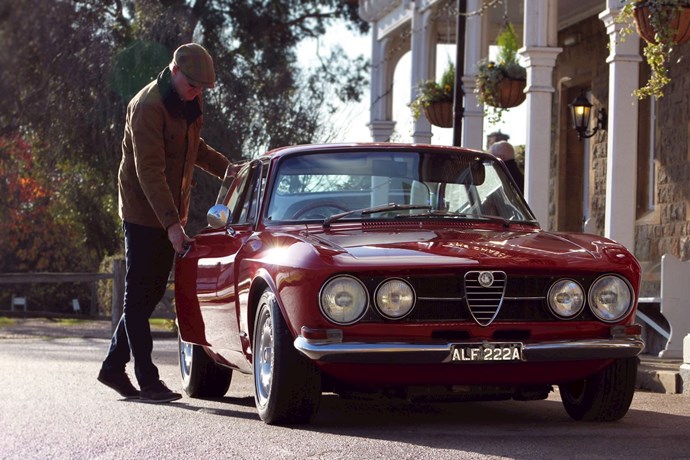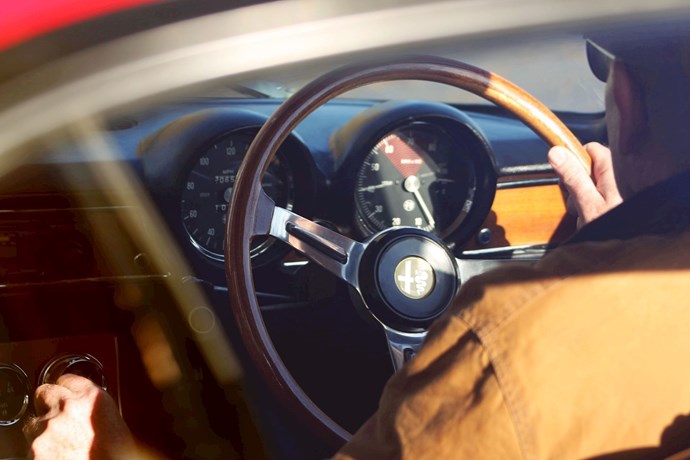 Exterior
The car was repainted from its believed original colour of Quarry Beige to Alfa Red circa 2009. Therefore, the body is completely rust free and in great condition underneath. The paint is also in very good condition with no signs of wear or damage. The Alfaholics 15" GTA wheels are unmarked and are wrapped in grippy Bridgestone Potenza tyres.

Interior
The beautiful Series 1 seats are very comfortable with no unwanted wear marks or sagging. The dashboard is uncracked with no bubbles and instrument clusters are clear. The car benefits from a new grey carpet set all round from Alfaholics.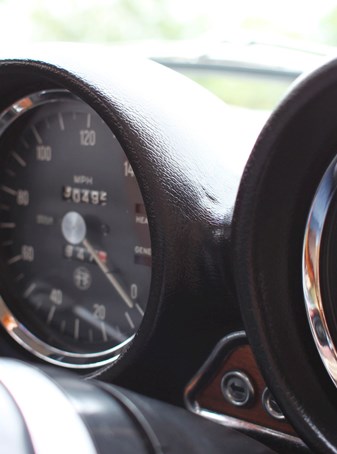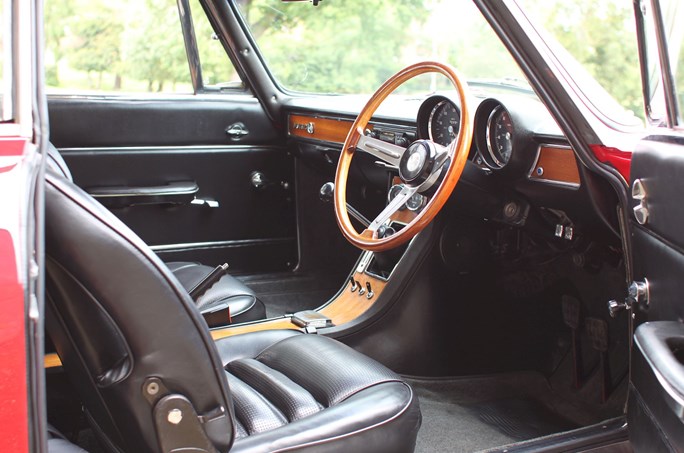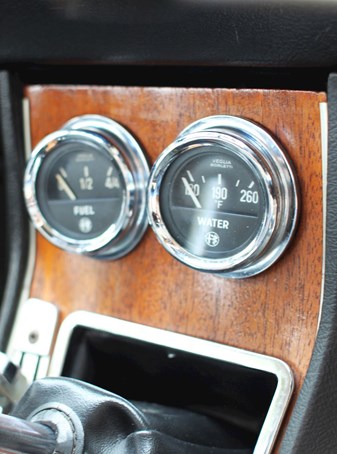 Mechanicals
The car is mechanically perfect, due to the previous owners making sure to maintain and improve the car at any opportunity. The Alfaholics 4-pot brakes are very responsive and vastly improve the driving experience, while the Bianco Auto Developments engine gives the car more than enough power for a spirited drive. The car turns in well and feels very well planted on the road, especially with the Alfaholics lowering kit.