1969 Lotus Elan S4
1969 Lotus Elan S4
SOLD
Presented in Jaguar Dark Blue, this home market delivered 1969 Lotus Elan S4 Coupe has had no expense spared during an extensive rolling restoration running over a period of 2 years with a thorough photographic record of the restoration present. Finished with complimentary 'Black Stag' trim and a detailed Burr Walnut dash, the car has covered roughly 6,000 miles a full engine rebuild and is a hugely enjoyable driving experience.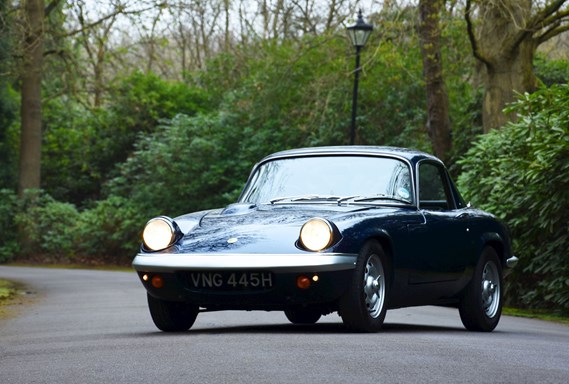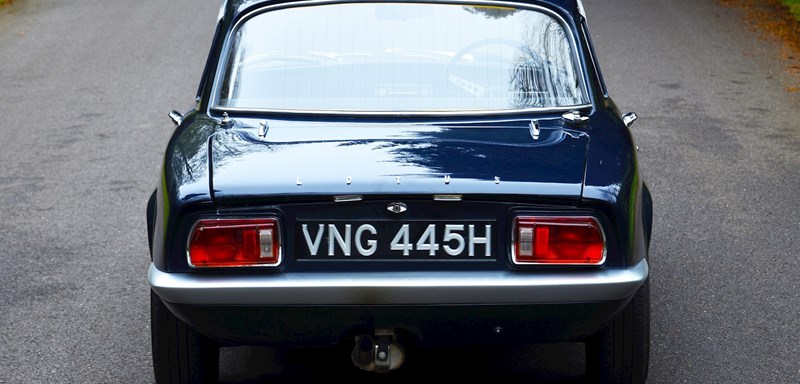 HISTORY
As detailed in the Lotus Certificate of Provenance, this Lotus Elan S4 was manufactured in September 1969 with VIN number 36/9412 recorded and still present on the Elan. There was no engine or body number recorded against on the Provenance Certificate this is believed to be due to the car being sold as a shell. This was common practice at the time which allowed owners to assembly the cars themselves and avoid paying punitive purchase tax.
This said the body and engine number configuration is consistent with Lotus' of the period and has been confirm by Lotus Archive has not being assigned to another car and as such believed to be original to the car.
The S4 was first registered in October 1969 to the ownership of Mr W. F De Havas, West Sussex, the car has invoices addressed to him until late 1979. It was at this point that what is assumed to be his son, Mr C. De Haves takes ownership of the car, there is at this time an estimate for some repair work which lists the car as being 'duo colour' and that to 'respray the front and rear bumpers to gold'.
It appears that the car remained with Mr C. De Havas until 1983 where the Elan was recorded as Yellow with 97,845 miles on the clock was sold to Mr G. Brightwell who paid £4,500, part exchanging an MG Midget and an Austin Morris Mini Clubman to secure this Elan.
Over the course of the next two years, it appears that the Lotus covered a further 2,381 in Mr G. Brightwells ownership before being sold to Mr A. D. Andrews in 1985.
Following this the Lotus Elan appeared to exchange hands a further 2 times before being sold by TRR to Mr D. Brill as a '1969 LOTUS ELAN S4 FIXED HEAD COUPE FOR RESTORATION'. It was in Mr D. Brill's ownership that the Elan underwent a no expense sparred restoration with a full re-trim in leather and an engine rebuild.
Prior to entering restoration, the car was duo colour in Yellow over Cream with Gold bumpers, similar to that of the Lotus Elan Sprint. It was at this time that the car was finished in the Jaguar Dark Blue Colour you see today with the Black leather interior and there are invoices totalling just under an impressive £50,000.
Most recently the car was in the ownership of Dr P. Nelson and based in the Lake District, where the car has had no expense spared on its upkeep.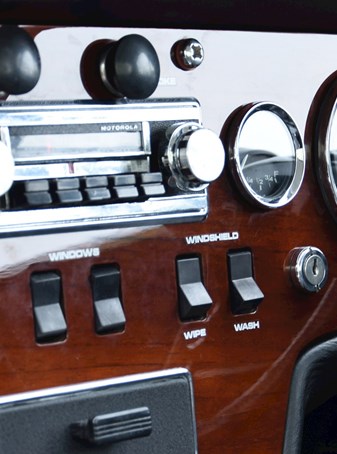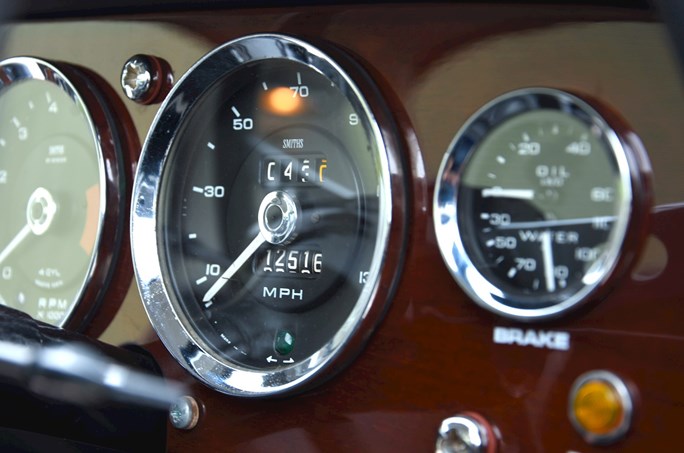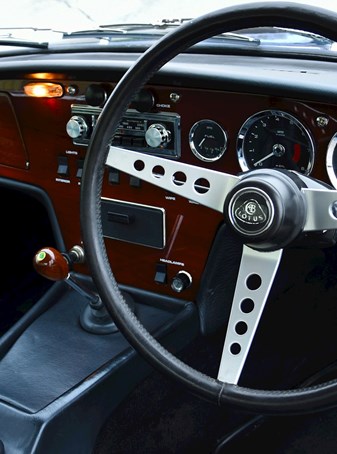 INTERIOR
The interior has been finished to an extremely high standard with a full re-trim in Black leather having been undertaken. The seats are comfortable and hug you as you settle low into the seats. The interior is in fantastic condition with the steering being consistent with original leather-bound Lotus Elan steering wheel.
The dash is fitted with a period radio and all the dials work as they should and show no signs of damage or misting. The Burr Walnut dash finish is done to an extremely high standard with no sun damage and with all buttons clearly marked for ease of use.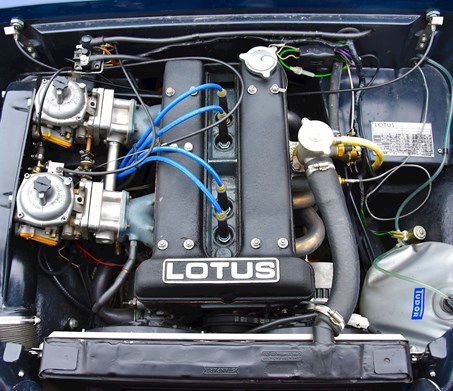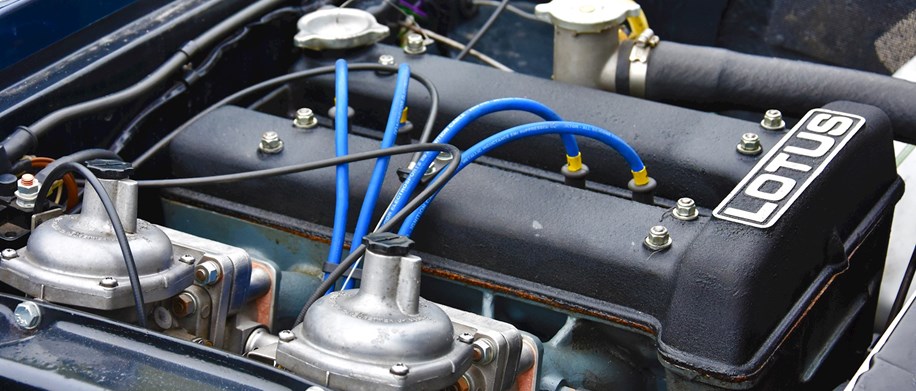 MECHANICALS AND THE DRIVE
The engine has benefitted from two engine rebuilds throughout its lifetime, the first of which was done in 1982 and the most recent finished in 2012 and having covered just 6,000 miles. The compression is good across all cylinders and oil pressure reads well on the gauge with no issues evident. The engine benefits from a responsive throttle and pulls through all gears with no adverse knocking or banging noises present.
When coupled with the 4-speed gearbox, the car slides between the gears changing both up and down without any noise and with an ease that makes country lanes all the more enjoyable. The car has also recently been tuned by Aldon Automaotive.
All of this means this Elan is ready to go for the next owner to enjoy and drive many enjoyable miles, the drive handles with ease and is great fun to drive both at speed and down narrow, twisty roads.