1974 Fiat X1/9 Group 4 Rally Coupe
1974 Fiat X1/9 Group 4 Rally Coupe
NOW SOLD
Enquire about sourcing another example
Designed by Bertone and manufactured by Fiat in 1972-1982, the X1/9 is a lightweight two-seater with spirited performance and nimble handling which, at the time, was the first truly successful mid-engine mass-produced sports car. The X1/9 was renowned for it's all around independent suspension and brakes with a 1.3 Litre Fiat 128 rally engine, the X1/9 was capable of reaching 100km/h in 11 seconds with a top speed of 177km/h. Fiat also developed the Abarth X1/9 Prototipo model, originally set out to replace the 125 Spider champion and become Fiat's main rally car. The X1/9 Prototipo was fitted with 1840 cc engine, custom 16-valve cylinders fed by twin Weber IDF carburettors and was styled with a racing spoiler, flared wheel-arches and sported the traditional Abarth racing colours.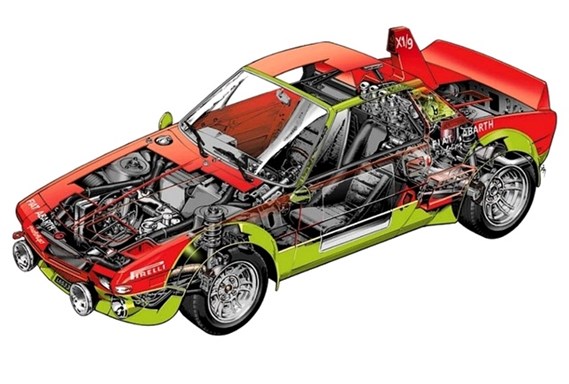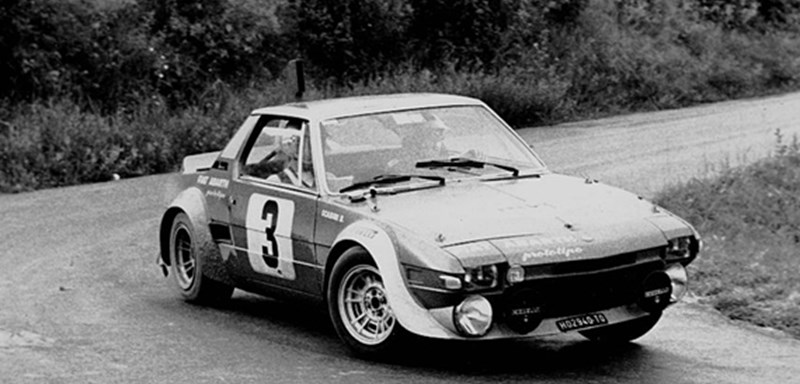 FIAT X 1/9 G4 Rally | History
Manufactured in Italy 1974, the Fiat X1/9 is believed to have been constantly maintained by Abarth Classiche team members, always being kept to top rally spec standard. The X1/9 has also competed in numerous French rallies in recent years and is accompanied by its original Italian registration documents and a valid FiA Historic Technical Passport which is likely to be one of the only X1/9 examples with this type of valid certificate. In 2013 the car was sold on from an Italian collector and since has been imported to our Kent headquarters. The car is now undergoing UK registration and preparation to join modern day traffic.
FIAT X 1/9 G4 Rally | Exterior and Interior
The X1/9 is truly an unmissable site with its 'Abarth Prototipo' styling and coachwork by Carrozzeria Bertone. The exterior of the Fiat screams rally champion with its classic Abarth racing lime-green and red finish, flared wheel arches and rally spotlights. The simplistic interior continues the classic rally feel with its racing specification dash displaying Veglia Borletti dials, SPA speedometer and Brantz 2S trip meter. The X1/9 offer an authentic racing driving position with its OMP roll cage and Sparco bucket seats, harnesses and competition steering wheel with added Abarth central badge.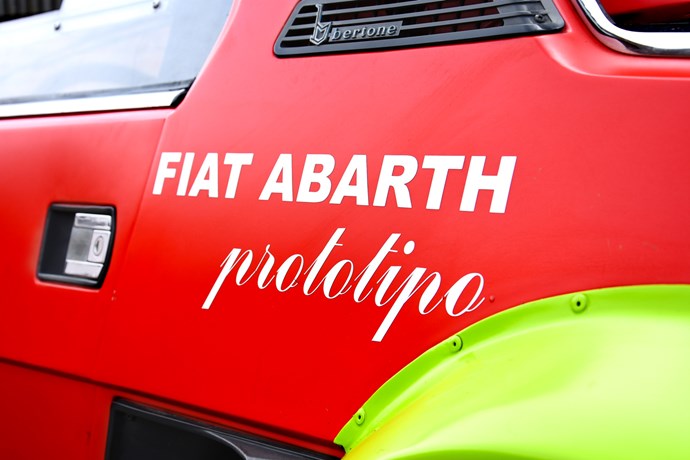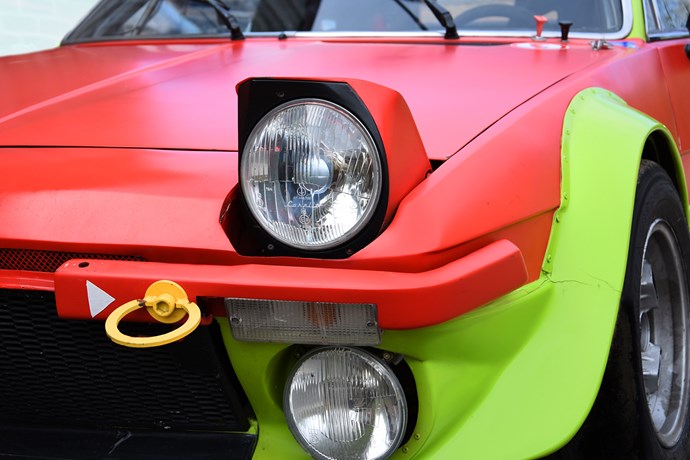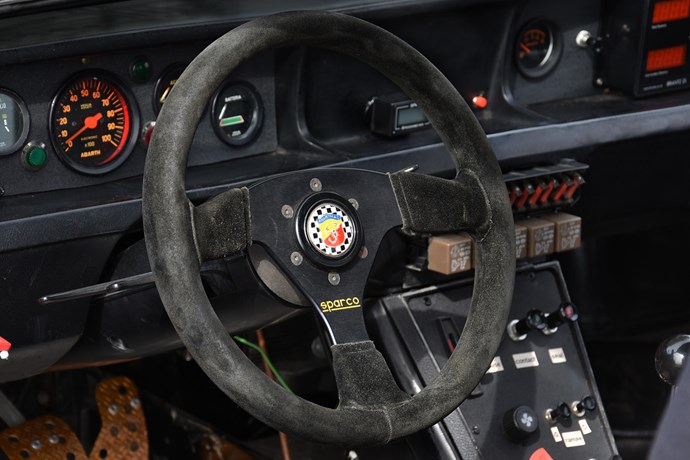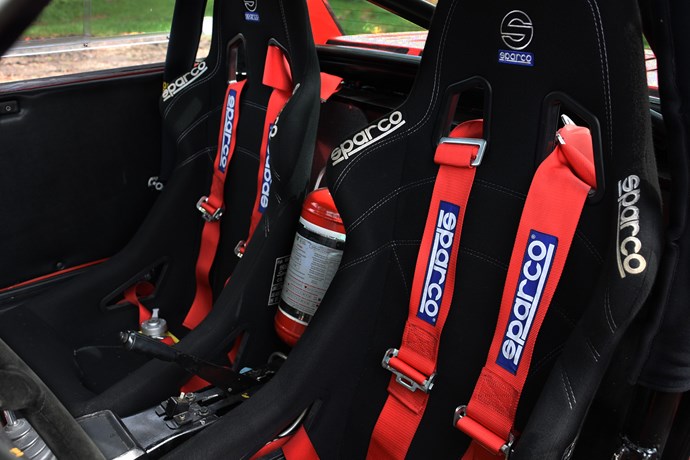 FIAT X 1/9 G4 Rally | Mechanicals
Due to its well thought out weight distribution and chassis set-up, the X1/9 handles superbly well with its on-point steering and a responsive throttle. Fitted all around with independent Mc Pherson suspension and transversely mounted 1.3-litre engine from the Fiat 128 Rally, sending 116bhp to the rear wheels through its four-speed gearbox, meaning the Fiat offers a lively driving experience at both speed and down narrow, twisty roads.