2005 Aston Martin DB9 Coupe
ORIGIN: ASTON MARTIN DB9
SOLD
Upon its release by Aston Martin at the 2003 Frankfurt Auto Show, the DB9 was a huge hit with the automobile critics, offered in a convertible and coupe bodystyle, both were greatly admired for their interior and exterior design. Following the DB7, the Aston Martin DB9 was given its name instead of the DB8 in the hope to avoid the suggestion the sports car was fitted with a V8, instead of its highly desirable Vanquish V12.
The DB9 offers a contemporary version of the much-loved classic David Brown design elements, retaining the traditional Aston Martin grille, side strakes and those simple and refined lines. The 6.0-litre V12 engine, capable of 0-60mph in 4.7secs and a top speed of 186mph, paired with a mostly aluminium chassis, the DB9 offered more than double the torsional rigidity while also being 25% lighter than past DB models.

ABOUT THE CAR
Leaving the production line in June 2005 this 2+2 coupe has been treated to countless years of careful ownership by a handful of British sports car enthusiasts. Finished in an iconic Aston Martin Tungsten Silver paired with Iron Ore Red interior and featuring a walnut centre fascia.
With only 4 former keepers from new, this elegant DB9 entered its current ownership in 2017, having lived a cherished life with regular Aston Martin certified servicing and is supplied with a well-documented history highlighting that each past custodian cared for the sports car without concern to cost.
The current owner has continued this high standard of service by commissioning DM Historics to resolve minor issues that have occurred over the years, such as:
- New brake discs and pads -
- Air con pipes replaced and system re-gassed -
- 12 all new coil packs and replaced inlet manifold gaskets -
- All four wheels refurbished -
- New rear o/s lamp -
- 100,000 mile/10 year service (undertaken by local Aston Martin specialist) -
In more recent months the DB9 has been kept in dry storage and in more recent months has been treated to its 40,000-mile service undertaken by a local certified Aston Martin specialist.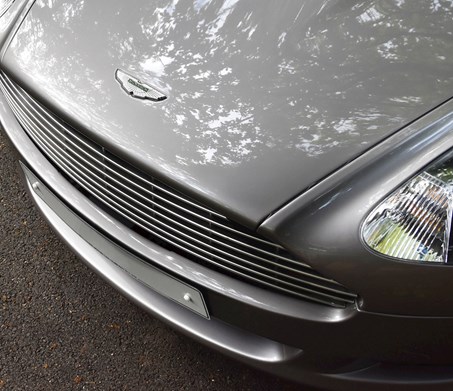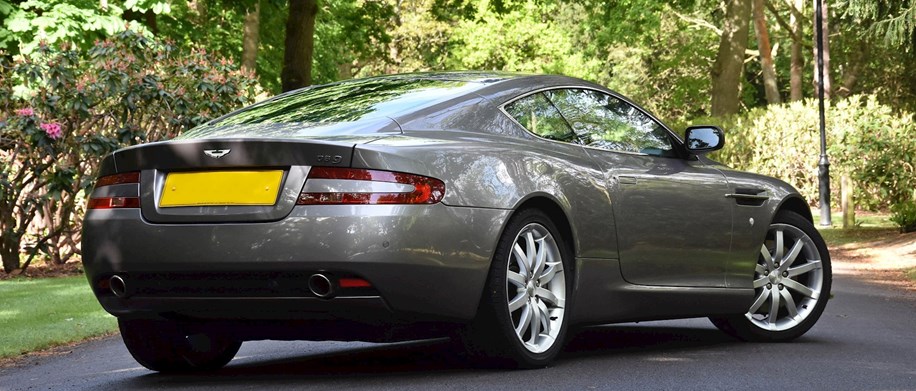 EXTERIOR | Paint & Bodywork
EXTERIOR| PAINT AND BODYWORK
Kickstarting the modern Aston Martin era, the DB9 joins a long lineage of iconic British GT sports car as it now heads becoming a modern classic. This exceptional example is presented in genuine Aston Martin colours with its Tungsten Silver paintwork remaining in fabulous condition and bodywork boasting those highly sought-after lines.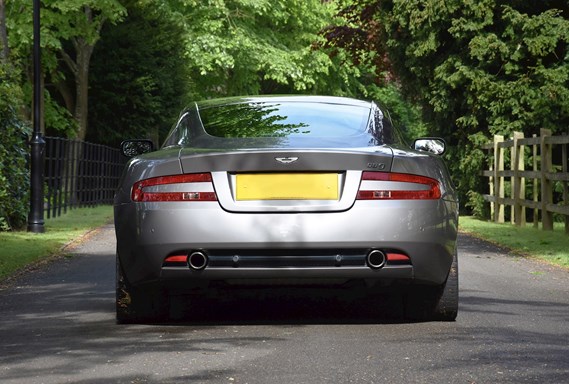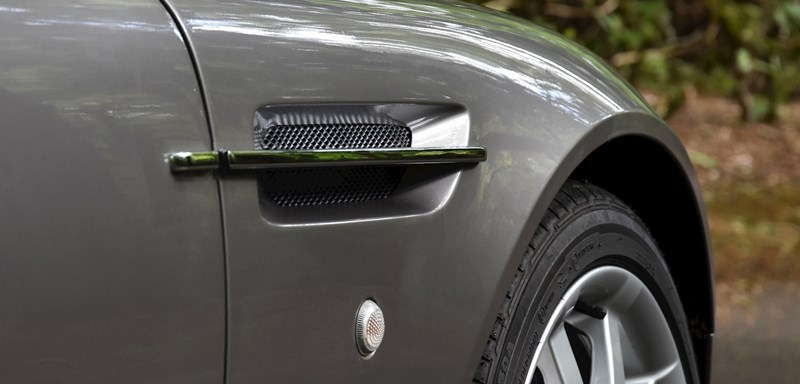 EXTERIOR | WHEELS
Each corner of the DB9 sits on original 19" Alloy Wheels, which are in stunning condition, a result of their recent refurbishment and careful maintenance. Each tyre displays plenty of tread.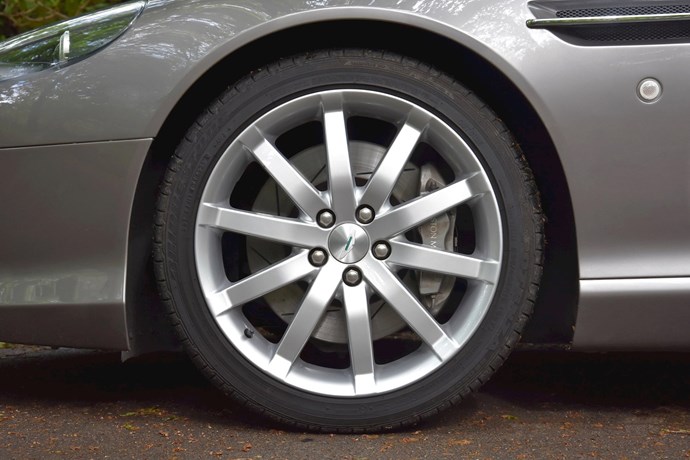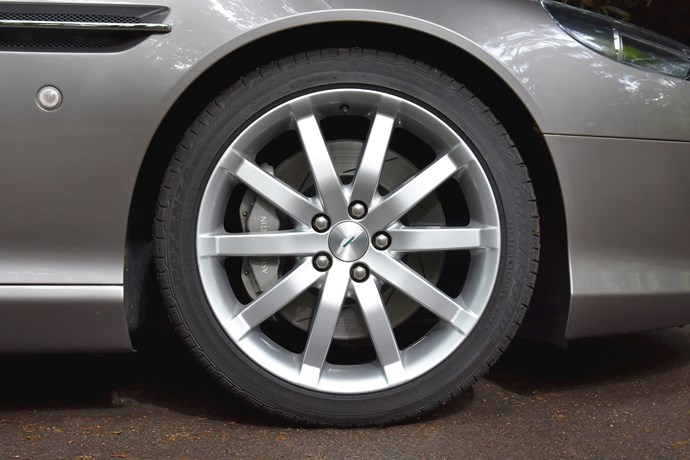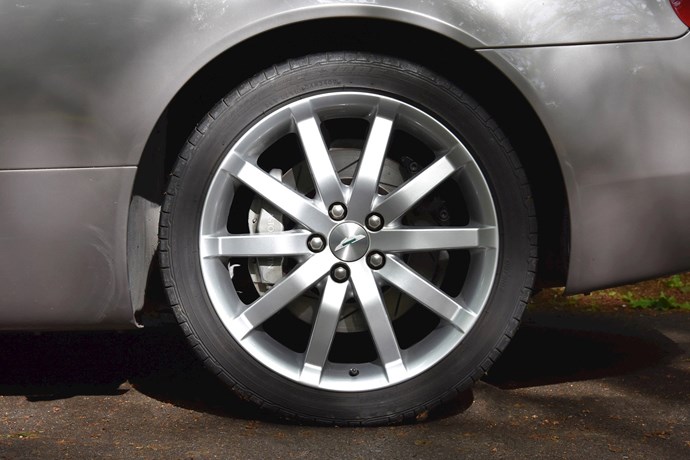 INTERIOR
The DB9 cabin offers a comfortable yet luxurious classic DB environment. This beautiful pre-facelift example features an early DB9 centre console and stylish walnut centre facia. The Iron Ore Red leather seats and carpets are in great condition displaying little signs of wear for a car of this age. Also equipped with countless modern options such as satellite navigation, 6-disc CD changer, heated seats, heated front and rear windscreen and rear parking sensors.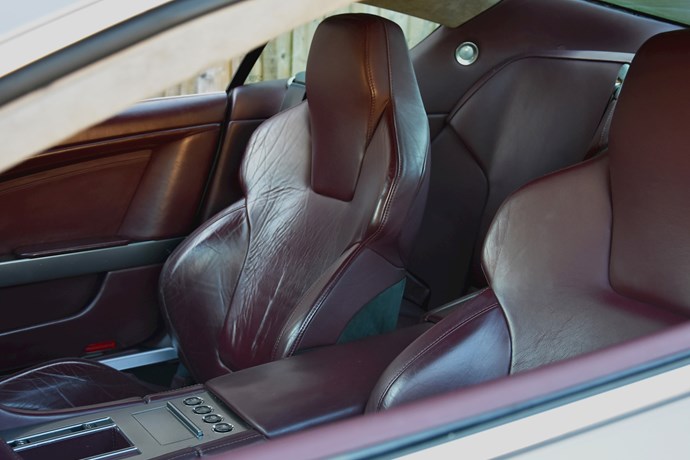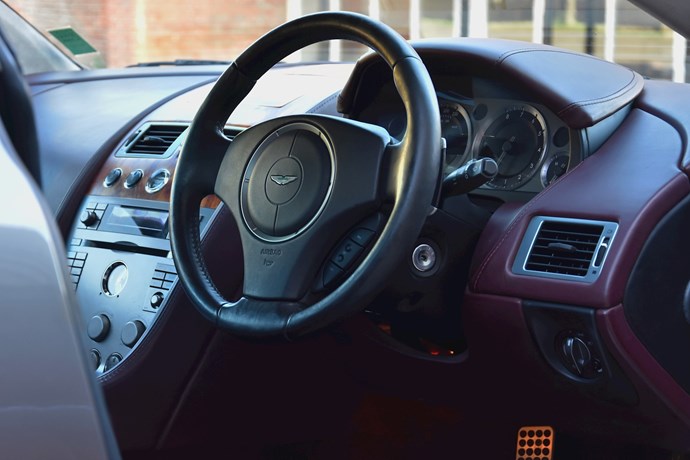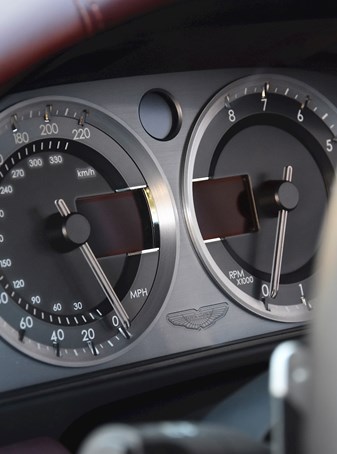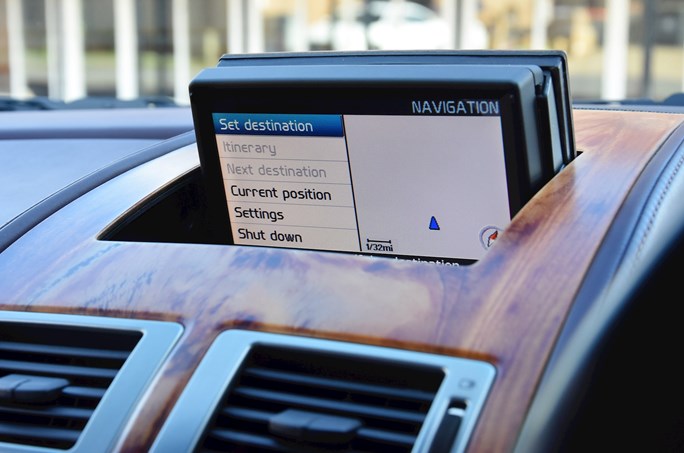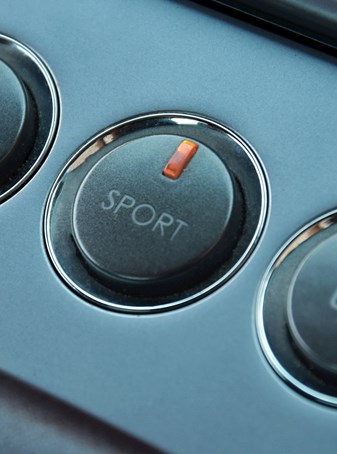 MECHANICALS
Powered by an iconic Vanquish 450 bhp 5.9 V12 and driven through a seamless six-speed 'Touchtronic' automatic gearbox with sports paddle shift, this DB9 has the feel of a gentleman's grand tourer with race car performance in what is an already desirable up and coming classic.